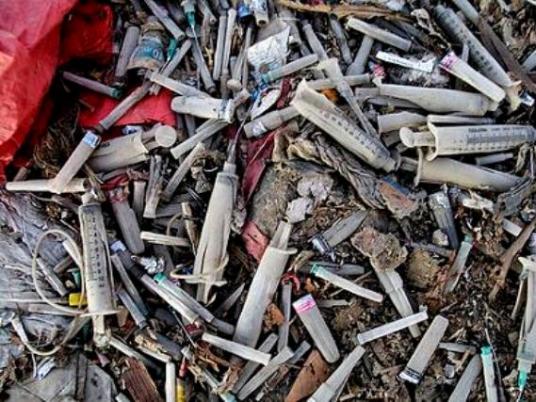 The Egyptian government refuted several rumors that were spread on the April Fool's Day including that all preachers had been dismissed by the Endowments Ministry due the unification of the call to prayer at mosques nationwide, that taxes had been imposed on families with more than two children, and that amassed medical waste had been dumped on the streets of the Giza, CNN Arabic website reported.
The Egyptian Endowments Ministry denied the layoff of preachers, saying they are still assigned to lead prayers at mosques and do administrative work even though the call to prayer has been unified. Preachers will also call for prayers whenever malfunction occurs in the electronic system of the mosque, the ministry said, adding that the rumor of preachers' dismissal was malicious.
As for taxation of families with more than two children with the aim of raising public revenues, the Egyptian Ministry of Finance said that the news is incorrect.
The Egyptian Finance Ministry explained that it is working to raise public revenues in several dimensions. The formal sector and the non-official sector will unite, and cases of tax evasion in all specialties of free professions will be controlled.
With regard to the dumping of hazardous medical waste relating to Virus C tests in Giza, the Egyptian Ministry of Health said that these reports are baseless, adding that it disposes of medical waste in accordance with infection control procedures and the recommendations of the World Health Organization.
The Cabinet denied other rumors including that government employees of the administrative system were forced to retire early, that hundreds of beneficiaries of the program of the Takaful and Karama program were dismissed without cause, that the Ministry of Finance will take responsibility for the debts of the Suez Canal Authority and that the dollar exchange rate would change as part of the new general budget.