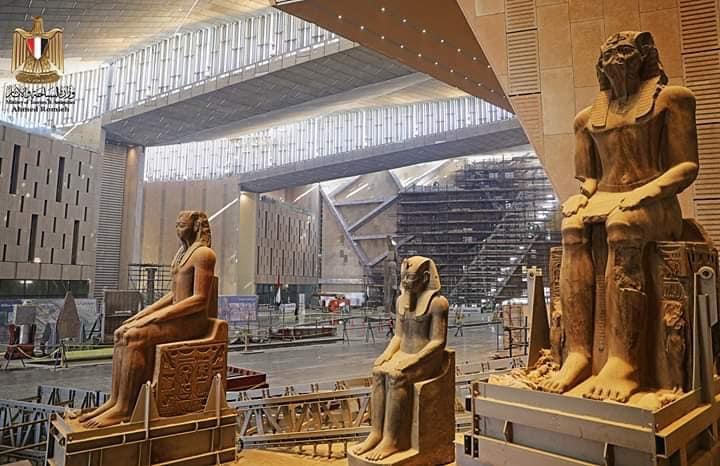 Egyptian soprano Fatma Said is preparing to cooperate with Maestro Nader Abbassi, conductor of the Philharmonic Union Orchestra for a huge public concert, the first of its kind, on January 20, 2023 at the Grand Egyptian Museum.
The concert is the result of fruitful artistic cooperation between Saeed, Abbassi, and the organizing company RMC.
"I am happy to hold this huge party, the first of its kind, in the Grand Egyptian Museum, one of the largest archaeological museums in the world, which will have a great role and addition to global culture and the promotion of Egyptian tourism," the Chairman of the Board of Directors of RMC, Ahmed Ebeid, stated.
The company plans to hold artistic concerts in Egypt in various places, he added, which also include ancient historical and heritage places and done through cooperation with the most famous artists, helping to promote Egyptian tourism.
This concert comes as part of a number of successful events and concerts organized by the company recently, including the international "2CELLOS" concert from musicians Luca and Hauser.
Said's gold-studded career
Said recently won the OPUS KLASSIK award, one of the highest awards in the field of classical music in Germany, for the category of Best Young Artist for the year 2021.
She also represented Egypt on Human Rights Day at the UN in Geneva, and sang for children's right to education and dignity through music.
In 2016, she received an honorary award from the National Council for Women in Egypt, and became the first opera singer to receive the State Creativity Award for her outstanding artistic achievement internationally.

A master maestro
Nader Abbassi was able to capture the hearts of the Egyptian audience since the Rams Road concert and the procession of transferring Egyptian mummies to the National Museum of Egyptian Civilization, when he ably succeeded in leading the orchestra that participated in the two historic occasions.
He has also given many concerts abroad and will lead 12 orchestral performances in New York City soon.