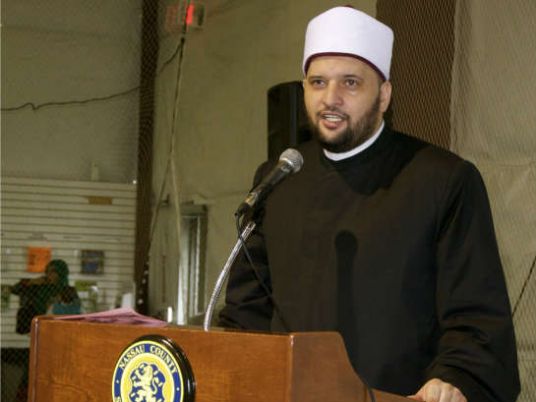 Adviser to Egypt's grand mufti, Ibrahim Negm, called on Americans, during a press conference held Monday at the headquarters of the Islamic Cultural Center in New York, to make more efforts to prevent hatred towards Muslims in the United States.
Religious leaders of many sects attended the conference.
Moves against Islam and Muslims provoke a state of tension and hatred in society, which affects the future of societal peace, Negm said. He added that the peaceful co-existence and recognition of other religions is evidence of urbanization and democracy and requires awareness against any provocative attempts by inciters, Negm mentioned.
Muslims living in the West, who have close links to the Arab world, should act as ambassadors and representatives of the Islamic civilization, Negm added.
According to Negm, Muslims do not seek to break away from the foreign community, but rather seek integration into society while maintaining their identity and rights as citizens without exposure to discrimination.
Negm called for activating the laws that criminalize the dissemination of hatred and asked for dialogue between different religions and cultures to confront those who want to impose terrorism and barbarism on the world.
He stressed that the misconception of Islam and prejudices about Muslims push some people to commit hostile acts against Muslims and increase racism towards them.
Negm concluded by saying that the Dar al-Iftaa always seeks dialogue, especially with the West, and wants to push back against extremism and terrorism in order to spread a culture of love and coexistence between Muslims and others all over the world.
Edited translation from Al-Masry Al-Youm