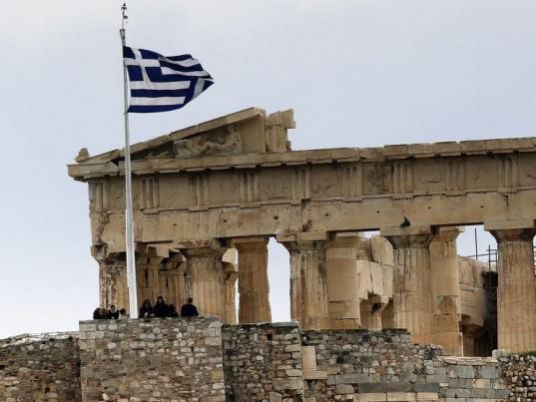 Soon after politicians from the far-left Syriza party won power in Greece they said they had hired Lazard to advise them on restructuring their debt.
It is a homecoming of sorts for the U.S. investment bank. Lazard cemented its position as the eminence grise of debt negotiations when it secured the biggest restructuring deal in history for Athens in 2012.
Resolving financial tight spots has been a house speciality since the Great Depression of the 1930s when Lazard, founded as a New Orleans dry-goods merchant in 1848, helped save French carmaker Citroen from bankruptcy.
The firm started focusing on governments in the 1970s when it helped Indonesia restructure its debt.
Geopolitical turmoil and economic shocks keep the clients rolling in with Ukraine also recently signing them to handle talks with bondholders about a possible restructuring of its estimated $70 billion of sovereign debt.
Lazard courted Alexis Tsipras, Syriza's 40-year-old leader, in anticipation of his election as Greek prime minister when the previous centre-left government was still in power, several sources familiar with the Greek talks said.
"Lazard advised on the Greek PSI [private sector involvement] so there is some continuity of approach. That said I'd expect them to amend their approach to reflect the objectives of the new Greek government," said Deborah Zandstra, a partner at law firm Clifford Chance, who has been involved in a number of sovereign debt restructurings.
"From their work in 2012 they will know the people involved there and at the euro zone working group and ECB (European Central Bank)."
In 2012, Lazard persuaded most of the owners of the 206 billion euros of Greek debt to accept a 75 percent haircut on the value of their holdings. Lazard charged the Greek government 0.015 percent of the face amount of the bonds swapped, earning up to 25 million euros.
Lazard's sovereign business was hit by competition from Goldman Sachs and Citi in the 1990s after they won multiple mandates in Africa and in 2002, Matthieu Pigasse, the head of Lazard Paris, was given a mission to turn it around.
Argentina was the first in a long series of government jobs that restored Lazard's position as the go-to shop. It helped steer the country through lengthy negotiations at the Paris Club of sovereign creditors based at the French Treasury.
"Clearly being an adviser who has a strong team in Paris means that they have been able to represent many sovereigns at the Paris Club," said Zandstra.
"They (Lazard) have taken a lot of Francophone African nations through the Paris Club process and have very good experience of advising sovereigns on working within the framework of a financial assistance programme with the IMF."
Lazard does not have the large balance sheets of rivals such as JP Morgan and Goldman Sachs, and focuses on advising clients rather than lending to them, which it argues makes its views more independent.
"We have always, consistently, been on the governments' side," said Pigasse, explaining Lazard has categorically refused jobs to advise creditors on the other side of the fence, unlike BNP Paribas and buyout and advisory firm Blackstone in Greece.
Today, Lazard's sovereign business competes with debt restructuring-focused firms such as Houlihan Lokey, Deloitte and Strategy& – formerly called Booz & Company.
CONTROVERSY
The organisation was nevertheless the subject of criticism in Britain for its role in the flotation of state-owned postal company Royal Mail. A different team within Lazard was the government's independent adviser on the float but a cross-party parliamentary committee last year said fear of failure and weak advice meant the shares were priced too low.
Lazard has declined to comment on the committee's report.
Despite the controversy in Britain, Lazard's government advisory business continues to grow, helped by a stable of prominent former politicians advising it from ex-Australian Prime Minister Paul Keating to former British Business Secretary Peter Mandelson.
Pigasse is also close to French President Francois Hollande, his former teacher at the prestigious Sciences Po, in Paris.
The firm hired Bozidar Djelic last year, a former member of the Serbian government who supervised negotiations to join the European Union and is going to lead the Ukrainian talks for Lazard.
Lazard is also advising Venezuela on how to deal with its mounting debt pile and how to diversify its economy away from oil. In Ethiopia it helped the government raise $1 billion in its first foray into the European debt market.
In Egypt, where the government hired Lazard last year to help it reshape its economy, the bank is behind an economic summit to be held in the Sharm el-Sheikh resort in March aimed at attracting foreign investors.