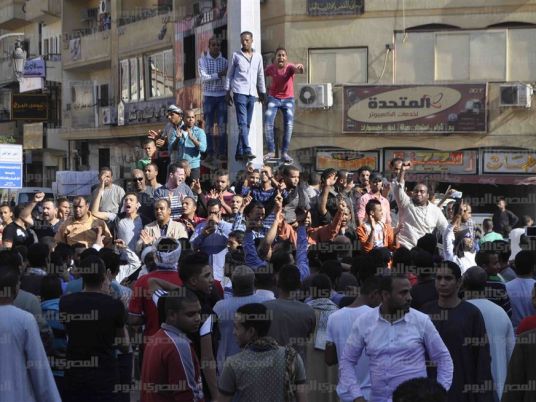 The Secretary-General of the Arab Organization for Human Rights (AOHR), Alaa Shalaby, called for establishing a ministry for human rights with the task of dealing with all matters pertaining to this issue.
He added in statements on Monday that this ministry would also be tasked with responding to reports from human rights organizations, whether it is the National Council for Human Rights (NCHR) or local and international organizations.
"We presented the idea formally to the concerned parties years ago, and we renew it now because of the urgent need for that ministry, which will be a tool in the hands of the government to improve the human rights situation, provided that the selection of those responsible for the ministry be in accordance with the appropriate political and legal standards so as not to be a burden rather than a solution to many of the crises," Shalaby said.
Shalaby added that some human rights reports, including the recent Human Rights Watch (HRW) report on torture in Egypt, have raised many question marks.
He pointed out that according to rights reports, the average number of deaths due to torture before January 25 Revolution was about 12 cases, which is a serious phenomenon.
Shalaby said that due to the legal procedures and penalties imposed against a number of defendants, the phenomenon receded until the number of victims of torture amounted to only three cases in the period from mid-2015 to mid-2016, and one case in 2017.
He stressed that the response to human rights reports, whether local or foreign, requires not to overreact and provide information and interact with them and to disclose them with all credibility, so that the response is appropriate through enforcing the law to reduce the crimes of detention, and amending the Penal Code.
Shalaby demanded state institutions eyeing the issue of human rights as marginal or secondary should be referred to the proposed ministry on every annual occasion, crisis or report issued by any human rights institution.
A report by HRW last week drew harsh criticism of the rights group from several official and civil society groups working in Egypt.
The report alleges that the interior ministry has developed an "assembly line" of abuse to collect information and prepare often fabricated cases.
Officers beat suspects and used electrical shocks and put them in strenuous positions with "almost total impunity", the HRW report says.
Egypt's government responded to the report through different ministries and bodies saying that the report aimed to tarnish the image of Egypt.