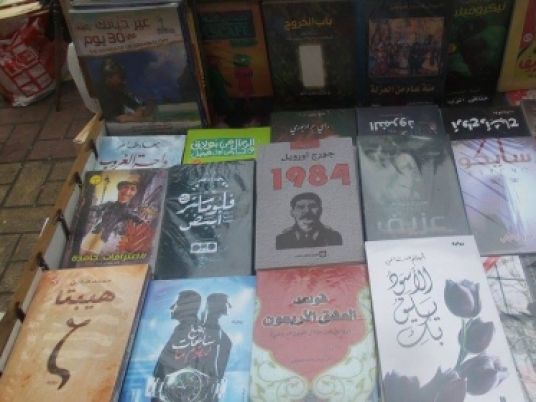 The 50th edition of the Cairo International Book Fair will be taking place from Wednesday, January 23 until February 5 in the Fifth Settlement district instead of its usual place in Nasr City.
The General Egyptian Book Organization (GEBO) chose two iconic cultural figures to be the fair's characters this year: the late prominent Egyptian writer Tharwat Okasaha and the late significant novelist and politician Soheir el-Kalamawy. The Arab League will be this year's guest of honor.
Three African countries, namely Ghana, Nigeria and Kenya, will be participating in the book fair this year for the first time. There are 35 participating countries from all over the world, including 16 Asian countries, seven Europe countries and two from the American continent.
There will be 62 publishing houses in the book fair that are participating for the first time among 579 publishing houses, while 723 booths will be exhibiting and selling books.
The book fair's cultural agenda is full of diverse events and activities, including 419 cultural events and 144 artistic events. In addition to eight writing and plastic arts workshops, there will be over 500 book signings.
Although Sour Al-Azbakeya will not join the book fair this year, there will be six used-book sellers at the fair. Moreover there will be various discounts and books that start from LE 1.
The National Council for Disability Affairs announced that it will take place in the book fair this year for the sixth time through various activities and artistic workshops.
GEBO Chairman Haitham Al Hajj said that the ticket's price is reasonable at LE 3.
The GEBO announced that the reason behind changing the location of the fair this year is to offer better service and organization.
The GEBO announced that it will utilize 150 buses to transport the book fair visitors to the Fifth Settlement from 70 different lines across Greater Cairo, including Al Salam, Al Sayeda Zeinab, Abdel Moneim Reyad, Ahmed Helmy and Helwan. These buses will be marked with the book fair's stickers and the ticket will cost LE 5.
Meanwhile, Hesham Taha, chairman of the privately owned transportation company Mowasalat Masr, said his company plans to participate in this year's Cairo International Book Fair. It will allocate 32 buses to transport visitors to the fair's location. These buses will run on two different lines: Abdel Moneim Reyad and Saraya Alkoba. The price of the bus ticket will range from LE 6-8, while there will be a 35 percent discount with the Mowasalaty card until the end of the book fair.
For more information about the fair's program, click here.