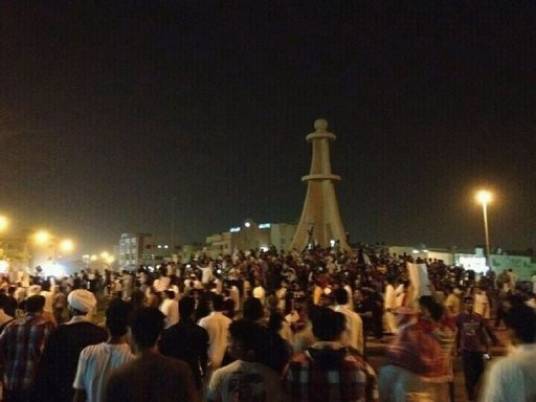 Masked gunmen killed five people in a mostly Shiite area of eastern Saudi Arabia late, as the minority community prepared to celebrate the festival of Ashura, police said.
Nine people were also wounded in the shooting, the latest in a spate of sporadic unrest in the oil-rich east of the Sunni-dominated kingdom where most its two million Shiites live.
The three assailants fired machine guns and pistols on a crowd leaving a building in the village of Al-Dalwa in the Al-Ihsa district of Eastern Province, a police spokesman cited by the official SPA news agency said.
The spokesman did not specify what the building was or what motive the gunmen might have had.
But in postings on social networking sites, residents said that the crowd had been leaving a Shiite place of worship on the eve of Ashura, one of the main festivals of their faith.