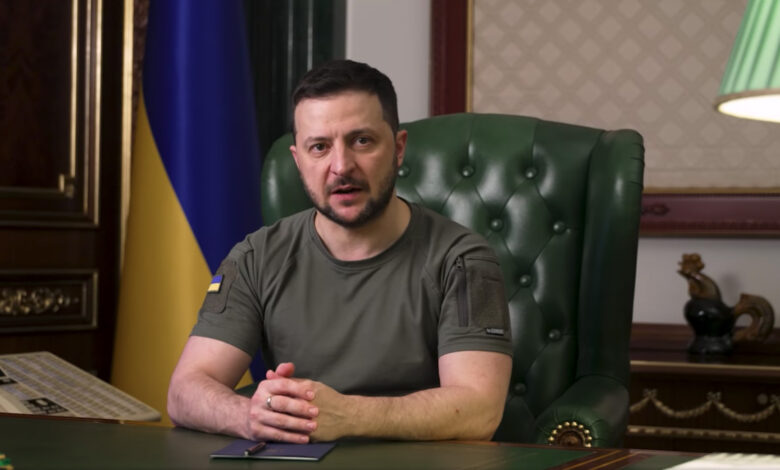 Attending the World Economic Forum in Davos is a rare event experienced by few, though prior to COVID-19 the number of people attending had ballooned.
Before climbing the mountain to Davos, it's a ritual to meet with friends at Baur au Lac in Zurich.
The view across Lake Geneva is glorious and with a dry cool breeze it was an excellent afternoon to see and meet friends.
Walking to the balcony I saw a table full of friends.
There was Professor Simon Brent, a British political analyst; Joseph Fisher, a renowned German investment guru, Samantha (Sam) Wagner, an American senior executive in the defense industry, Nicola (Nick) Kovalenko, a Ukrainian oligarch living between London and Kyiv, and Renée Beaumont, French owner of a major industrial conglomerate with factories across Europe and in China.
I joined them and was warmly welcomed.
I asked about Zhao Chen and Alexander Petrov who were usually part of the group. Joseph, in a dark navy suit got up and kindly pulled a chair for me while saying with a shrug that they didn't show.
Sam, dressed in a pin-striped suit said that possibly they were not invited given the war in Ukraine. Renée, who inherited her global company, in tight jeans, boots and a leather jacket said that maybe Petrov was not invited but why would Chen not be invited?
The question hung in the air as I settled in and Nick, smoking a big cigar, flashed a knowing smile and said, "The world is better without them."
Simon grimaced but looked at me and asked what I would like to order. I looked at the table and saw there was an array of drinks from sodas to Negronis and Camparis. On the food side there was salted mixed nuts, olive sticks, cheese platter with crackers and an array of canapes.
I ordered a filtered coffee and a mixture of cookies plus a bottle of still mineral water. As I settled in asking Renée where she flew from, I noticed Nick's Financial Times on the table with Zelenskyy's face plastered on the front page.
As I approached the paper, Sam asked Nick "Will Zelenskyy come to Davos?" Nick said no but he will address the participants virtually. Simon interjected that Zelenskyy would not miss an opportunity to speak out. Joseph added, "Last January not too many people knew the name of the President of Ukraine but after March his name recognition is highest worldwide."
Nick said, "He is a hero."
Joseph added, "Zelenskyy is always in olive military garb and beard signifying no time for a shave. He even got the Prime Minister of Finland to emulate him when she visited him in Kyiv."
Suddenly, Andre Gruber came to our table. Andre, six foot four, is an Austrian involved in global industries for years and on the board of many think tanks and known to the group greeted us warmly. We all shuffled as Joseph added a chair. Andre ordered a spritzer and joined our conversation.
Nick turned to Samantha (Sam) and said: "Tell your President, Ukraine wants F16s, lethal weapons and a trillion dollars."
Sam put on a skeptical smile and said, "Even if America gave Ukraine F16s, Ukraine doesn't have pilots to fly them. Secondly," Sam added as she adjusted herself in her chair, "We have given you lethal weapons, training and intelligence plus have advisors in your central command and on the ground. How do you think Ukraine has been fighting this war?"
Finally, Sam moving forward in her chair and pointing a finger of her right hand towards Nick, quietly said, "Of course you would like to broker the trillion dollars." Andre interjected "Nick, you do realize Ukraine is very high on the corruption scale?"
Before Nick could respond Simon said, "It's important to be practical" but his words fell on deaf ears as Joseph in a loud voice said, "We must beat Russia in this third world war – no other alternative is acceptable." I was astonished this came from a German, then Simon rejoined the conversation and said that Britain's top Army General Sir Patrick Sanders warned in June that the West needs to prepare for a protracted war.
Renée, sipping her Campari, said that this is a war between America and Russia.
"Moreover," she continued, "this is a very cheap war for America, a war to bleed Russia till the last Ukrainian soldier." Munching on an olive stick, Renée concluded by saying that Europe is paying a huge price to appease America and businesses are suffering in a big way unless you are an American firm selling weapons.
Sam was eating a cracker with cheese. She put half of it back on the plate and remarked: "America saved Europe twice and we are doing it again."
The air became tense and Nick, dropping cigar ashes on the floor said, "Yes, America and Europe need to put Russia in its place, then focus on China."
I found the conversation very disturbing. Andre with his deep voice and broad shoulders commanded the table, and said that Zelenskyy has been on every platform from the UN to the Cannes film festival.
"Zelenskyy exchanged angry words with Giovanni Infantino the boss of FIFA who denied Zelenskyy his request to make an address before the World Cup final," he said.
Joseph interjected "And what is your point, Andre?"
Andre shifted to the left facing Joseph and, using his two fists, motioned to his fingers and counted saying: "First America and NATO refused to honor the agreement with Russia that NATO would not move eastward after the unification of Germany. Second, America in 2014 executed a regime change bringing Poroshenko, replacing Yanukovych who was democratically elected. Third, for the past three years America and NATO have armed, trained, and upgraded Ukraine's army."
Nick and Joseph tried to interrupt but Andre waved them to silence. "Fourth, a missile based in Ukraine would hit Moscow in 180 seconds – that is an empirical fact. Fifth, Zelenskyy announced before the start of the war Ukraine's interest in joining NATO opening the door to placing American weapons and missiles in Ukraine."
Sam was smiling with a twinkle in her eye as Andre said, "Finally, you can call Putin a murderer, a devil but honestly, did you expect him to continue simply watching and twiddling his thumbs?"
Andre went back in his chair as both Joseph and Nick jumped forward to argue and that is when Simon raised his hand and said, "While you can all argue, two facts cannot be denied."
He explained, "On the other hand Zelenskyy is acting the hero on every platform, and secondly whilst he is in the US addressing Congress and chatting with Biden in the warmth of the Oval Office, there are tens of thousands of Ukrainians dying, fleeing or freezing."
Renée turned to me and said "Shafik, you have been silent." I rubbed my beard and looked Renée in a face-to-face manner and said, "It takes leadership to action sustainable peace." I added "I see no leadership; I only see manipulation and escalation."
Andre turned to the group.
"Austria remained neutral; Ukraine should have learnt their lesson rather than allow Zelenskyy to be a hero from zero." Renée added, "If you think about it, the world is really in total shortage of global leadership. A dozen men are running globalization to its demise, enhancing conflict and war plus spending billions on weaponry and putting aside problems of poverty, health, food, water, and climate…so sad."
Simon stood up and asked for the bill in perfect Swiss German bringing the conversation to a close and trying to us get our cars to climb the mountain to Davos to attend the World Economic Forum (WEF).
As I entered my chauffeured vehicle, I remembered the WEF's motto: "Improve the state of the world" and thought to myself that it will take much more than the WEF to even being moving towards such a goal.
About the author
M. Shafik Gabr is a renowned leader in international business, innovation, investment and one of the world's premier collectors of Orientalist art, and an accomplished philanthropist.
During his career, Gabr established over 25 companies plus three investment holding companies including ARTOC Group for Investment and Development which, established in 1971, is a multi-disciplined investment holding company with businesses in infrastructure, automotive, engineering, construction and real estate, over the past three years focusing on investment in technology and artificial intelligence.
Gabr is the Chairman and a founding member of Egypt's International Economic Forum, a member of the International Business Council of the World Economic Forum, a Board Member of Stanhope Capital, an International Chairman of the Sadat Congressional Gold Medal Committee, and a Member of the Parliamentary Intelligence Security Forum. Gabr is a Member of the Metropolitan Museum's International Council and serves on the Advisory Board of the Center for Financial Stability, the Advisory Board of The Middle East Institute, and the Global Advisory Council of the Mayo Clinic.
Through the Shafik Gabr Social Development Foundation, Gabr is helping to improve elementary-school education in Egypt, introducing students to arts and culture and promoting sports and physical fitness for youth. The Foundation has its first Medical and Social Development Center in Mokattam, Cairo, offering free medical and health services. In 2012 Gabr established in the US the Shafik Gabr Foundation which supports educational and medical initiatives plus launched in November 2012 the 'East-West: The Art of Dialogue initiative promoting exchanges between the US and Egypt with the purpose of cultural dialogue and bridge-building.
Gabr holds a BA in Economics and Management from the American University in Cairo and an MA in Economics from the University of London.