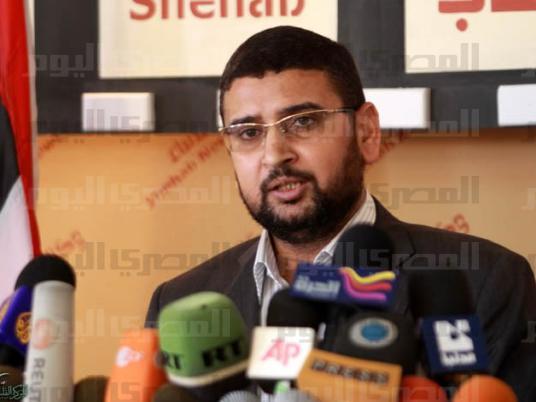 Hamas spokesperson Sami Abu Zuhri described the list of names, published by Egyptian state-run state-run News Agency MENA, which included Palestinians, alleging their involvement in attacking Egyptian prisons during the 25 January revolution, as "absurd and fabricated."
"The list include names of people still detained in Israeli jails, and others who had been killed before the Egyptian revolution," he told the Turkish news agency Anadolu.
"Some of those mentioned in the list have never left Gaza in their lives, and some were detained inside in prison during the revolution in Egypt," he continued.
Hamas representative described publishing that list in the media as, "a new image of the war led by the hectic some on the Egyptian arena against Hamas with the aim of attempting to tarnish the image of the Palestinian resistance."
Since the ouster of President Mohamed Morsy, officials from the new Egyptian interim government have stepped up their attacks against Hamas, accusing the group of fomenting violence and unrest in Egypt.
Edited translation from Al-Masry Al-Youm