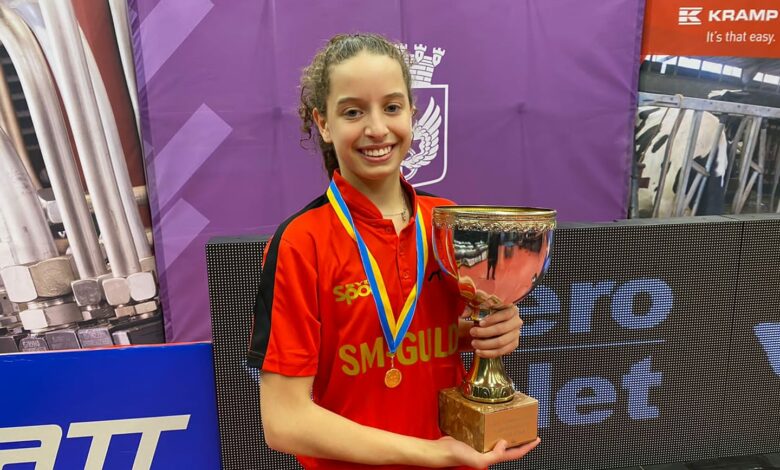 ‎
The world table tennis rankings witnessed, in its latest update, on Tuesday, the entry of four Egyptian players into the ranking of the top 70 players in the world.
Maryam Al-Hudaybi advanced 85 places to rank 40th in the world, topping the list of Arab and African players in the classification.
While, Al-Ahly's junior Hana Gouda advanced to the 42nd place in the world ranking, and the young player jumped 132 places at once in the table tennis women's classification, which is her best classification.
Gouda continued to top the world rankings for young women under 17 and under 15 years old.
Meanwhile, Dina Meshref fell 6 places to 46th, and Yousra Helmy advanced 14 places to 67th globally.
Gouda, a player from Al-Ahly table tennis team, succeeded in achieving first place and the gold medal in the competitions of the Slovenia International Junior Championship, in July 2021, to complete the player's series of successes.
Gouda has topped the U-15 world rankings three 3 times, and contributed to Ahly's success in the Table Tennis League in the last season.
She also recently won the Portugal International Championship in the U-12 and 15-year-old competitions, as well as winning the Bronze in the World Confederations Championship in an unprecedented achievement in the history of the Egyptian table tennis sport.
Gouda's earlier achivements include several gold medals, among them the 2016 Algerian International Championship, which she won when she was only eight years old, the 2018 Tunisian Championship, and the 2018 African Table Tennis Championship.
She scored another silver medal at the 2017 Swedish Table Tennis Championship, and she was also named the top junior champion in Egypt under the age of 12.