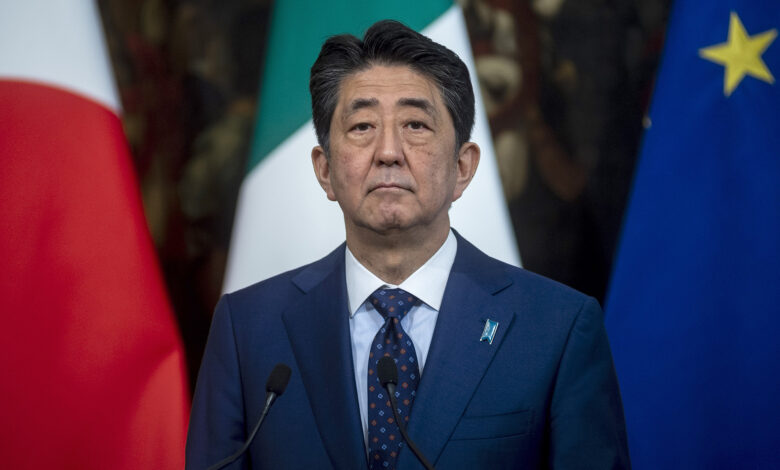 Even after resigning as Japan's Prime Minister in 2020, citing health reasons, Shinzo Abe has remained politically active.
He has regularly appeared in the media to discuss current affairs; for instance, he told Japanese television in February that Japan should discuss a possible sharing of nuclear weapons similar to that of NATO members following Russia's invasion of Ukraine.
On Friday before the shooting, he had been in Nara giving an election campaign speech on the street, to support Liberal Democratic Party (LDP) candidates ahead of Upper House elections scheduled for Sunday.
He had planned to head to Kyoto next, then to Saitama prefecture neighboring the capital Tokyo.
History maker: Abe is the longest-serving Prime Minister in Japan's history, having served from 2006 to 2007, then again from 2012 to 2020, when he stepped down, citing his chronic illness colitis.
Economic legacy: By the time he was re-elected in 2012, Japan was facing an economic downturn after decades of stagnation — prompting one of Abe's landmark initiatives, an experiment known as "Abenomics." His allies credit the move with halting further decline — but the country's economy remained vulnerable throughout his time in office.
"Womenomics": Abe also touted workplace reforms during his tenure, vowing to improve gender representation and closing gaps in the workforce — increasingly urgent as Japan faced a demographic decline, with a rapidly ageing population and falling birth rate. But critics say Abe did not manage to address the country's gender gap or resolve deep-rooted issues.
International relations: On the diplomatic front, too, Abe's achievements were mixed. He cultivated a strong relationship with Washington — Tokyo's major post-war ally — and personal ties with then-President Donald Trump. But Japan's relationships with China and South Korea deteriorated during his time in office, with a number of territorial disputes and diplomatic spats