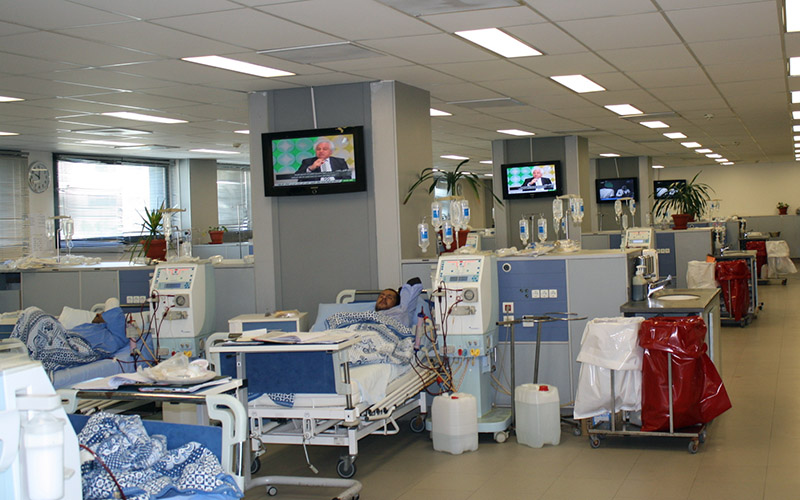 Minister of Health Hala Zayed on Wednesday will address the House of Representatives today, following the deaths of three kidney dialysis patients, and the fainting of around twelve, after their sessions in Dirab Negm Hospital in Sharkyia Governorate, reported Al-Masry Al-Youm.
Members of House of Representatives submitted a briefing request on the incident, asking parliament speaker Ali Abdel Aal to summon Zayed and investigate what occurred.
The Sharqia Health Directorate stated that ten patients came out of the University Zaqaziq Hospital, after they received treatment, while "one remains under observation". It is unsure whether the Directorate's statement forgot to account for the twelfth case.
Meanwhile, Public prosecution formed a committee to check up all medical units and equipment at the hospital.
Three patients have died while seven more were referred to intensive care following a dialysis session at Deyerb Negm Central Hospital in al-Sharqia governorate on Friday.
Governor of Sharkia Mamdouh Ghorab on Saturday referred the incident over to investigation by the Public Prosecution.
Undersecretary of Health Ministry in Sharkia Hisham Masoud said that the renal dialysis unit at Deyerb Negm Central Hospital underwent maintenance work on Friday, September 14. He added that the unit received 39 patients, three of whom died while undergoing renal dialysis while seven were transferred to the intensive care unit at al-Zagazig University Hospital.
In the 2017 Legatum Prosperity Index, Egypt ranks 92nd in the health section, while it ranks 63rd in the World Health Organization's Ranking of health systems worldwide.
Edited translation from Al-Masry Al-Youm.