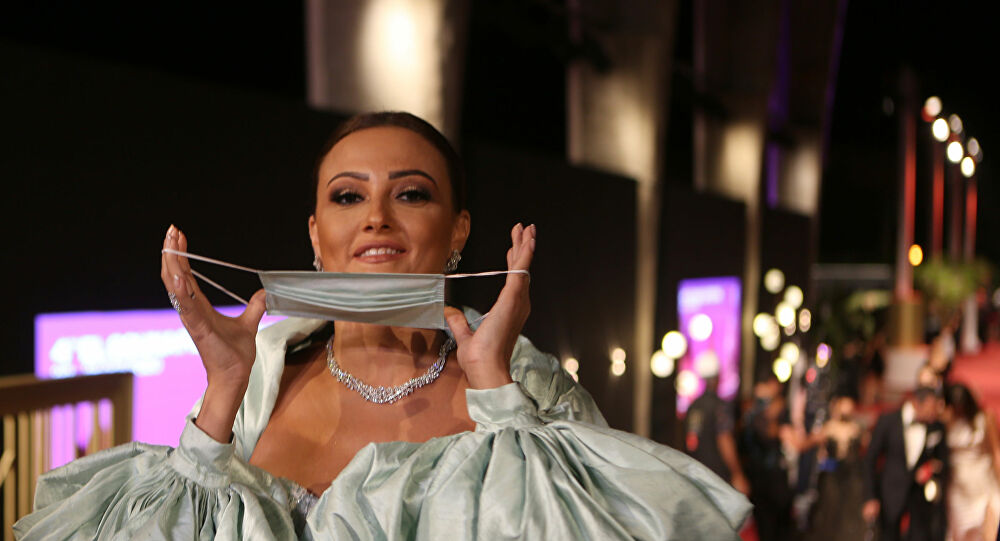 Egypt's Ministry of Health on Saturday released the medical insurance plan of the Alexandria Film Festival, which runs from November 7-12, during a press conference held by ministry spokesperson Khaled Megahed in Alexandria.
According to Megahed, this insurance plan features preventive measures to curb the spread of the coronavirus within the festival's activities.
Among these services include mobile clinics with medical squads, medicine and blood pressure devices.
Attendees will be implored to adhere to social distancing and masks, while films will be presented on consecutive schedules.
Megahed asked people to adhere to the preventive measures to avoid any penalties imposed by state authorities.
Prime Minister Mostafa Madbouly on Tuesday said that authorities will become stricter in reinforcing the LE4,000 fine against unmasked riders, employees and shoppers.
During a video conference meeting with Egypt's Higher Committee for Coronavirus Crisis Management, Madbouly warned that the government may take hard preemptive measures in the case of noncompliance, which will affect the economic conditions of several classes.
Several countries have imposed full lockdown measures following a second outbreak of the virus in October, he pointed out.
Authorities across Egypt began enforcing the ministerial decree ordering people to wear face masks in public in May.