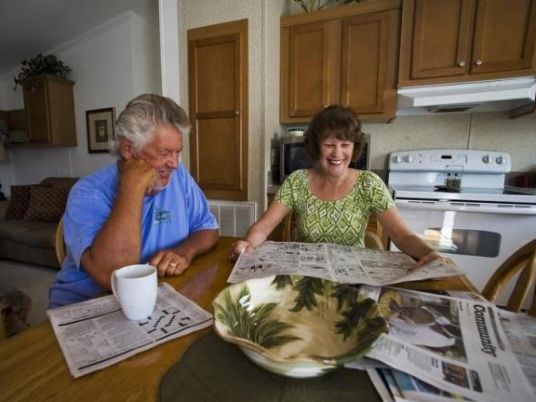 The number of deaths, hospital stays and healthcare costs decreased among older Americans on Medicare over the past 15 years, according to a new study.
"Although our health care system has its failings, we are making remarkable progress," said Dr. Harlan Krumholz, the study's lead author from Yale University in New Haven, Connecticut.
"People are much better off today than they were 15 years ago," he told Reuters Health in an email. "We will continue to identify our flaws and seek to improve, but people should feel good that all our efforts, collectively, are paying off."
For the new study, the researchers used data on over 68 million people on Medicare, the US health insurance for the elderly and disabled.
Between 1999 and 2013, they found deaths from any cause fell among Medicare beneficiaries from 5.30 percent to 4.45 percent.
"In any given year there are fewer deaths," Krumholz said. "Leading to longer life expectancy."
Among those on so-called traditional Medicare, the researchers found the number of hospital stays per 100,000 people per year fell by 8,344 between 1999 and 2013.
"The improvement in hospitalization rates represents millions of people not hospitalized in 2013 compared with what would have been had the rate from 1999 not decreased," Krumholz said. "And then among the smaller number being hospitalized, we found marked improvements in outcomes."
What's more, the amount of money spent on care among those beneficiaries in hospitals fell by nearly $500 per beneficiary during that time.
Hospitalizations and costs during the last six months of life also fell among those beneficiaries on traditional Medicare, the researchers report in JAMA.
Traditional or fee-for-service Medicare is different than Medicare Advantage, which operates through private local or regional health insurance plans.
The study's findings varied depending on what region of the country the researchers looked at, but they note that the worst-performing regions in 2013 were performing better than the best-performing regions in 1999.
"It is impossible to know what is most responsible for the improvement and it is likely to be many factors," Krumholz said.
"Nevertheless, this improvement occurred in a period of intense focus on improving health care delivery, the quality of care, and on promoting healthier behaviors and populations," he added. "I am certain that our sophistication in improving health and health care, our investment in it, our determination to improve has made the difference."
Innovations in technology are also likely important contributors, he said.
Krumholz also said that researchers complain about the healthcare systems a lot and do research to find and improve its flaws.
"We were amazed though, when we did a comprehensive study of what has been achieved, to see the size and scope of the improvements," he said.