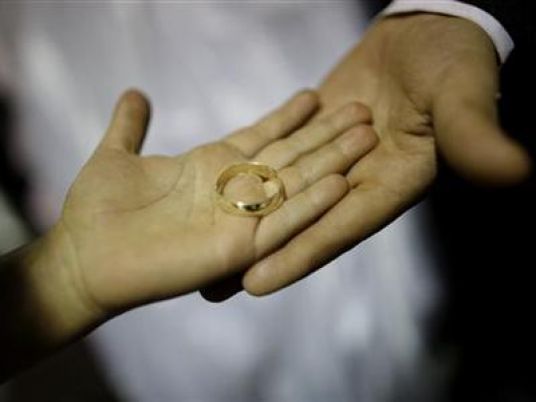 Child abuse survivors who find stable romantic relationships as adults may also find that these relationships help protect against depression, a study suggests.
Researchers followed a group of 485 young adults in Rochester, New York, for 12 years to see how exposure to neglect or maltreatment during childhood would influence their ability to have satisfying relationships with intimate partners and their susceptibility to depression.
"In our sample, we do not find evidence that maltreatment reduces the likelihood that an individual will be in a stable, satisfying intimate partner relationship," lead study author Kimberly Henry, a researcher in psychology and public health at Colorado State University in Fort Collins, said by email.
Henry and colleagues used records from Child Protective Services to identify 99 participants who had been abused before the age of 18 and compared their experiences to a group of 386 people who weren't maltreated.
At the start of the study, participants were about 25 years old on average.
Those who were abused as children were more likely to be black, have a mother who became a parent before age 19, and live in a poor neighborhood with a higher arrest rate.
For 12 years, participants completed questionnaires about the status and quality of their relationships, their mental health, and their children.
While abuse survivors were more likely to be depressed, a history of maltreatment didn't impact whether they were in a committed relationship or their level of satisfaction with the relationship.
Both survivors and non-survivors were less likely to experience depression when they were in a stable, satisfying relationship. Participants who became parents and had solid relationships with intimate partners were also less likely to be depressed.
The duration of the relationship needed to have this effect didn't matter for people who were abused as children.
However, people who didn't experience maltreatment needed longer relationships to be protected against depression.
One limitation of the study is its reliance on the questionnaires about depression symptoms, rather than diagnosis by a clinician, to identify participants with mental health difficulties, the researchers wrote in the Journal of Adolescent Health. They also don't know if symptoms of depression might have influenced the relationship, rather than the other way around.
The study also doesn't address the age at which children were first exposed to abuse or trauma, or whether it was a single incident or an ongoing problem, said Debra Kaysen, a professor in psychiatry and behavioral sciences at the University of Washington in Seattle. And it doesn't identify people with post-traumatic stress disorder (PTSD), which is common after abuse and can go hand in hand with depression.
While most people exposed to abuse or trauma recover naturally with time, the study does offer fresh insight into one factor that might contribute to their long-term mental health, said Kaysen, who wasn't involved in the study.
"One of the things that the trauma field has been trying to figure out is what makes people resilient," Kaysen said. "Most folks get better, but for the folks that don't, this study suggests that a stable relationship can make a difference."
"Now the question is how can we identify the folks who are going to have trouble before it develops," Kaysen added. Abuse and trauma in childhood can lead to drug and alcohol abuse later in life, teen pregnancy, and other difficulties, she said.
"If we could identify a child before all of those other problems developed, then we would only have to treat one thing instead of all of those other things that we might be able to prevent with intervention."