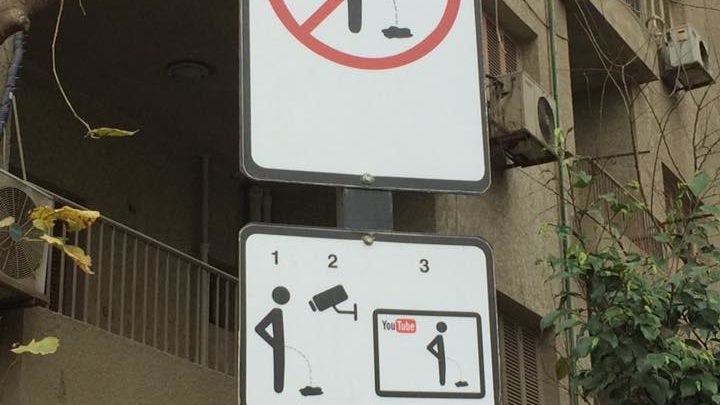 Aiming to spread public awareness about street cleanliness and to prevent people from public urination, the head of Cairo's calm, upscale district of Heliopolis, Ibrahim Saber, has installed CCTV in one of the district's main streets, Al-Marghany.
According to local media reports, the CCTV cameras were installed in coordination with the residents, civil society organizations, and various non-governmental organizations that aim to raise public awareness regarding cleanliness.
Due to observations of people avoiding garbage bins and littering or publicly urinating on street sidewalks, the cameras were installed to deter people from these acts, and to hold violators accountable.
Meanwhile, social media users circulated photos of the signs fixed in the streets, which show that the presence of cameras that recording people urinating in and littering on the street.
According to data from the Central Agency for Public Mobilization and Statistics (CAPMAS), Egypt has 1,304 public toilets in all governorates of Egypt. As the population of Egypt reached 94.7 million in the most recent 2017 national census, this means that there is only one public bathroom available for every 73,000 Egyptian citizens.