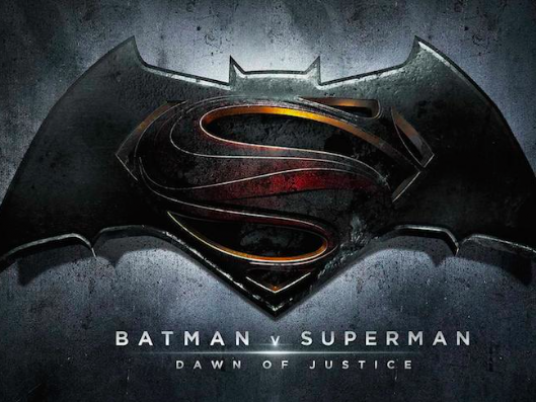 Superheroes have long existed in a world of their own, but as two iconic caped heroes battle in "Batman v Superman: Dawn of Justice," both are brought crashing down to reality as the ramifications of their actions catch up with them.
"Batman v Superman," out in US theaters on March 25, opens with the climax of 2013's "Man of Steel," in which Superman's battle with alien General Zod causes mass-scale destruction in Metropolis.
In the city's streets, Bruce Wayne, Batman's alter ego, sees his company building crumble and blames Superman for the deaths of civilians, which sets up the clash of superheroes.
"I'm a big advocate of the consequences of these movies," director Zack Snyder told Reuters. "Without the consequences, they're slightly irresponsible in that it's unconditional violence."
An older, wearier Batman (Ben Affleck) sets out to destroy Superman (Henry Cavill), crossing paths with the psychotic technology entrepreneur Lex Luthor (Jesse Eisenberg) and elusive Diana Prince, the alter ego of Wonder Woman (Gal Gadot).
Superman meanwhile battles a growing public discourse against his actions, and a senator is determined to hold him accountable.
"There's always been that little tete-a-tete with Batman and Superman and there has always been that question by fans – who will win in a fight?" Cavill said.
Fear also permeates the superhero fight, Affleck said.
"The way that we get afraid, how we react, sometimes that turns us into the worst version of ourselves … there's no place to go from there but to conflict," he said.
Warring heroes will also feature in Walt Disney Co's "Captain America: Civil War" in May, where Captain America and Iron Man face off. It offers a new angle to the superhero ensemble films such as Marvel's "Avengers," which have generated billions at the box office in recent years.
Warner Bros' "Batman v Superman" sets the stage for 2017's "Wonder Woman" and "The Justice League Part One."
Superhero stories sometimes hold a mirror to society, with Superman's 1938 comic book debut often perceived as answering America's need for a hero during the Great Depression.
Eisenberg said "Batman v Superman" could be seen as a reflection of current American society, particularly with the Machiavellian Luthor, whom he described as "a classic xenophobe" who instills public fear against the alien Superman.
"I think if you look at some of the more nasty, political discourse in at least our country today, you'd see shades of that," Eisenberg said.