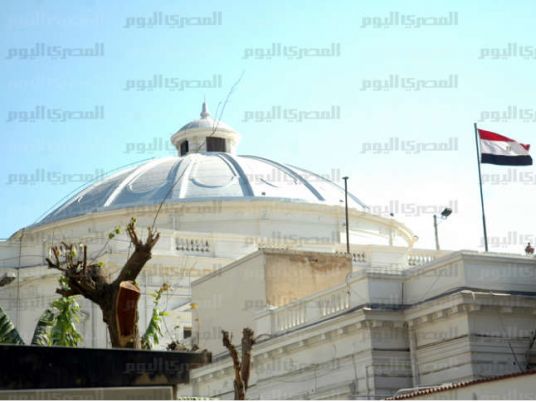 The House of Representatives' elections will be postponed until the law demarcating constituencies is amended in accordance with the ruling of the Supreme Constitutional Court, spokesperson for the High Elections Commission Omar Marawan told Al-Masry Al-Youm on Sunday.
The commission would convene on Sunday to discuss the situation of the candidates, he added.
The Court issued a verdict on Sunday, deeming Article 3 in the law unconstitutional, thus postponing the elections which were scheduled to take place in two phases: the first on 22 and 23 March and the second on 26 and 27 April. The supreme court's rulings are binding to the state and cannot be appealed.
"The presidency stresses its full respect for the judicial rulings in order to entrench the principle of the rule of law," the state TV quoted the statement issued on Sunday. "President Abdel Fattah al-Sisi issued directives to the Cabinet to quickly amend the legislation in line with the Constitution and the ruling of the Constitutional Court," the statement added, stressing that the amendments should be finalized within maximum one month.
From the recent legislation regulating the elections, only the constituency law was issued by President Abdel Fattah al-Sisi. Announced in December 2014, the law regulates electoral districts and was one of the final steps that needed to be taken before elections are held.
President of the Reform and Development Party Esmat Anwar al-Sadat called for setting a deadline for the amendment of the parliamentary elections law so as to conclude the amendments as soon as possible. He called for taking into account the rights of candidates, so that the legal procedures they have followed in order to submit their candidacy papers are not cancelled, given that the error in the law was not their fault, MENA reported.
The Democratic Current will hold an urgent meeting at Dostor Party headquarters on Monday over the Constitutional Court ruling, according to MENA.
Medhat al-Zahid, deputy head of the Socialist People's Alliance Party, said in a press statement on Sunday that the party will review its position regarding participating in the elections.