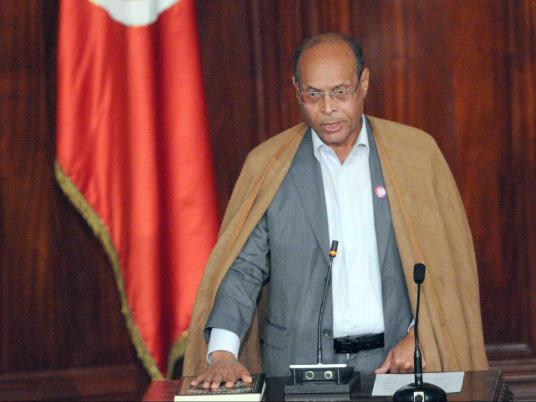 Tunisia plans to send a high-level delegation to the Gaza Strip to show their solidarity with the people there against Israeli aggression.
The delegation would be headed by Tunisian Foreign Minister Rafik Abdessalem, the president's office announced on Friday.
"The president of the republic has informed the government in Gaza that a high-level delegation headed by the foreign minister and including the president's chief of staff will be sent to Gaza tomorrow," said the statement.
Tunisian President Moncef al-Marzouki expressed "Tunisia's solidarity with the struggle of the Palestinian people" and denounced "a barbaric aggression by Israeli aviation" and the "international silence that encourages such injustice."
The statement said that Marzouki spoke with Ismail Haniyeh, the Islamist premier of Gaza to "learn the latest developments on the ground in Gaza, which has been subject to Israeli aggression for several days."
On Friday, Egypt's premier Hesham Qandil crossed into Gaza for a three-hour visit to demonstrate solidarity with the Palestinian people in Gaza and its Islamic leadership.