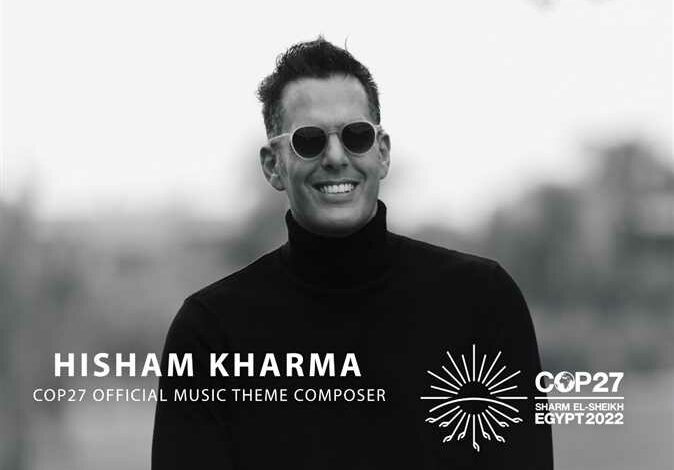 Musician Hisham Kharma will participate in the COP27 climate summit, which takes place from November 6 to 18, under the auspices of Egypt's Environment Ministry and the UNICEF.
Kharma and Nouran Abu Taleb inaugurate the season of "Non Stop Music" concerts at the Marquee Theater.
Kharma composed the official music theme of the conference, which represents the musical imprint celebrating Egypt's hosting of the COP27, as well as the soundtrack for the inaugural conference film.
He expressed his happiness at participating, saying, "I dedicate the soundtrack to the COP27, because I consider it an honor to anyone that he is participating in a world conference like this, especially in the session hosted by Egypt."
"I tried to achieve international music, but at the same time with an Egyptian imprint, so I used the Oud and the Kawala to perform our Arab character," Kharma continued.
Sharm el-Sheikh is set to host the 27th session of the COP27 in November,
Egypt launched efforts to turn Sharm el-Sheikh into an eco-friendly city, with many projects to increase green spaces citywide and boost reliance on renewables used for transportation and hotels.
Egyptian Foreign Minister Sameh Shoukry said that Egypt hosts more than 45,000 registered participants in COP27 representing parties, the United Nations, regional organizations, companies, the scientific community, indigenous and local communities and civil society to promote and accelerate the implementation and follow-up of climate action.