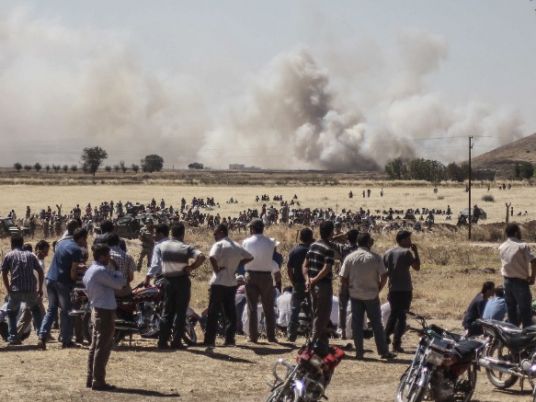 The number of US-trained Syrian rebels has dropped to less than 100, one year after the Pentagon announced a US$500 million program to bolster moderate fighters.
After struggling to train and equip moderates, the Pentagon has had to remove even many existing recruits from the program, a senior US military official told CNN.
Existing recruits have been removed for reasons ranging from being underage to physically unfit. Recently, a large group of recruits also quit en masse to return home to Syria after training for several weeks.
And the vast majority of recruits have no interest in taking on IS but instead want to fight the regime of Syrian President Bashar al-Assad, the official said.
Military officials said they are focused on "quality over quantity" in training rebels, but they acknowledged that the administration's goal of training 3,000 to 5,000 rebels per year for three years is not being met.
In testimony on Capitol Hill earlier this month, Defense Secretary Ashton Carter described the challenge of training a capable fighting force in a country with no US military ground presence.
He said the US was trying to identify individuals who "can be counted on, that is, to fight, to have the right mindset and ideology, not be aligned with groups like ISIL … (and) to fight ISIL," he said, using another name for IS. "It turns out to be very hard to identify people who meet both of those criteria."
Military officials stressed that the Pentagon has not given up on the program.
They said that there has been no shortage of volunteers, including more than 1,000 new volunteers in the last 10 days.
The program retains the relatively modest goal of training and arming Syrians to defend their homes and villages against the IS advance rather than creating a large, offensive force.
"We're trying to build forces that do far more than just fight well. We cannot possibly succeed if that's all they are — "ferocious fighters," said Defense Department spokeswoman Cmdr. Elissa Smith. "To do this right takes time and due diligence in vetting personnel so we get the right people, doing the right things with the training and equipping they are being offered."