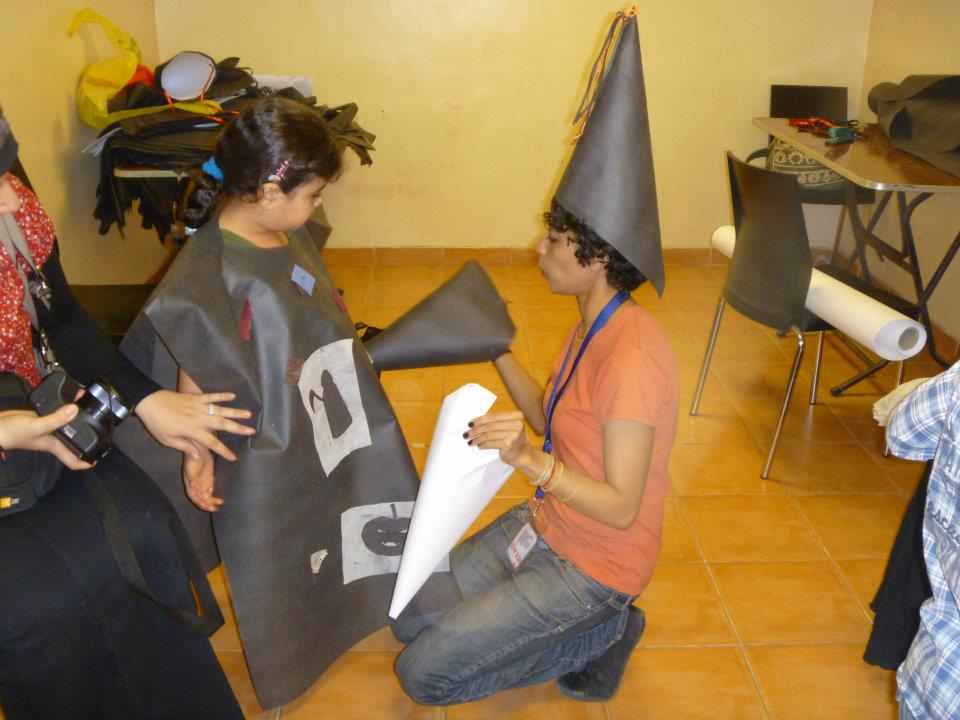 The Halloween holiday falls on 31 October, and is celebrated each year, worldwide. While, it is not celebrated in Egypt on such a big a scale as in some other countries, residents in certain up-scale neighborhoods show growing interest in the one-day festival. Some throw costume parties at their houses or go clubbing disguised as a vampire, black cat, witch or mummy.
Schools, especially the international variety, put on Halloween party games for kids and hang spooky decorations to create the scary atmosphere.
If you haven't already chosen a Halloween costume for your kids, it is never too late. The Kids' Workshop Program Center provides a basic homemade idea to play with. Children can also do it themselves at home, adding their own creative touch.
The edutainment center also organizes a special themed event each month where kids learn new crafts and develop their artistic skills. Last week, the Kids' Workshop held a real-life Halloween party day at Diwan bookstore, teaching a step-by-step process for designing interesting costumes and face-painting based around popular Halloween characters.
Next month, a friendship day event will be hosted at Diwan bookstore, Heliopolis branch, teaching attendees how to make friendship bracelets, and engaging in useful activities.
Here are easy instructions for homemade Halloween costumes, bearing in mind that anything involving scissors needs to be supervised by an adult:
1. Cut out a meter-and-a-half length of black "goukh" material (the gift wrapping material available in Egypt).
2. Fold the material in half, then use a pair of scissors to cut a round hole for the head and neck, ensuring the hole is big enough for the child's head. The result should look as a poncho and will be the base of the costume. Secure the poncho at the sides with a sash or tape.
3. Start adding scary drawings such as pumpkin heads, bats, or spiders on scraps of white, orange and red patches (of the same material).
4. You can add ribbons, yarn and beads for decoration. Of course, a witch's hat or similar will top things off nicely.
Wear it at your school Halloween parade and have fun!
You can find more information about the Kids' Workshop Program Center by checking their Facebook group (Kids' Workshop) or calling the management at 011-008-9630.