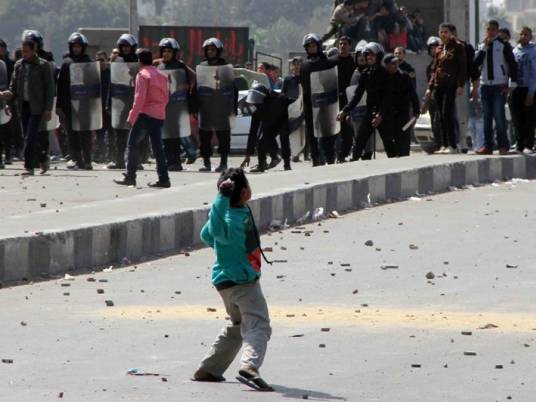 Cairo's Matareya Educational Hospital will remain closed as doctors continue a strike denouncing an assault by a police officer on one of their colleagues, the Doctors' Syndicate said late Wednesday.
The syndicate's board will maintain the strike until an emergency public assembly is held on February 12 and before legal action is taken against the assaulting officers, said Doctors' Syndicate Secretary General Mona Mina during a meeting with doctors at the hospital.
Last Saturday, the Interior Ministry said it suspended the police officer who allegedly assaulted the doctor who told them their colleague's injury was not worth much attention. The ministry said the officer was wounded while chasing after a drug dealer.
But a statement by the syndicate refuted the story, saying that the injured police agent asked the doctor to fabricate a medical report on his condition, which the doctor refused to do, hence the assault.
"The hospital is insecure in a way that endangers the lives of patients and doctors alike," Mina said during the Wednesday meeting. "The strike is to claim the rights of both sides, rather than at the expense of patients."
She said prosecutors had not summoned doctors for interrogation over the complaint they had filed against the officers.
Edited translation from Al-Masry Al-Youm