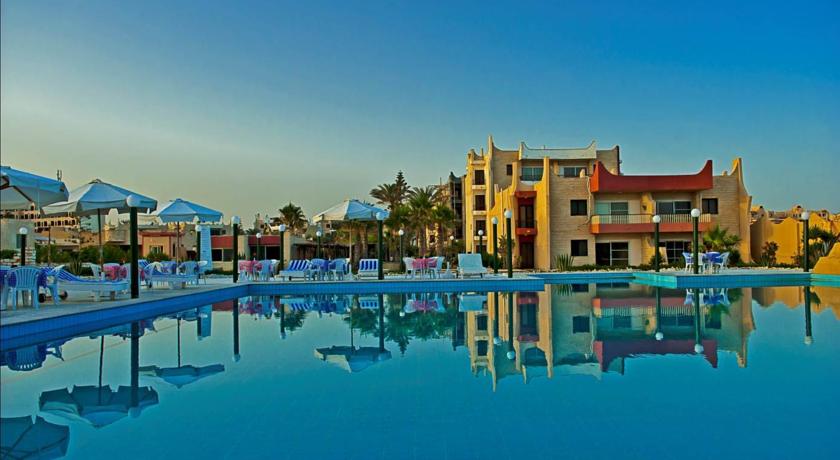 Hotel occupancy is expected to increase to 100 percent in the coming days, with the start of the holiday season and the tourism sector's success in implementing precautionary measures at the highest level, Basem Halaqa, head of the Tourism Syndicate, said.
The mid-year vacations revive the domestic tourism and contribute to raising hotel occupancy rates, especially in the areas of Sharm el-Sheikh, Hurghada, Luxor and Aswan, Halaqa added, in exclusive statements to Al-Masry Al-Youm.
He praised the role of the initiatives launched by the Ministry of Tourism in coordination with The Ministry of Civil Aviation, airlines and the Chamber of Hotel Establishments, beside the launch of cheap flights, in encouraging travel and accommodation, he added.
Tourism programs have been developed, so new sites have been added, including the Rams Road, the National Museum of Egyptian Civilization, the new museums in Sharm el-Sheikh, and religious tourism programs.
Halaqa added that Egypt still receives daily foreign tourism groups at Sharm el-Sheikh Airport, Marsa Alam, Hurghada, and Luxor.
The Ministry of Tourism is following strict procedures with the Ministry of Health to secure hotels and to maintain foreign investments and Egyptian workers who depend on tourism as a source of income, Halaqa said.
He explained that the most prominent countries exporting tourism to Egypt these days include Germany, Lithuania, Ukraine, Romania, Albania, and Spain.
Head of the Luxor Tourism Company Chamber, Tharwat al-Agamy, explained that there is a recovery awaiting the domestic tourism sector in the coming period, as the hotel occupancy rate is expected to increase compared to last year, by up to 10 percent.
Agamy told Al-Masry Al-Youm that hotels offer reasonable prices which is not expected to increase this year, he said noting that domestic tourism compensates for the absence of foreign tourists during this period due to the current global coronavirus crisis.
He added that hotel revenues from domestic tourism in Hurghada and Sharm el-Sheikh reached 50 percent, pointing out that accommodation prices for foreign tourists will be appropriate as well.
Chairman of the Steering Committee of the Chamber of Hotel Establishments in the Red Sea, Alaa Akel, explained that hotel occupancy rates are witnessing an improvement thanks to the domestic tourism sector during this period.
Akel said that accommodation prices are a matter of supply and demand and are determined by hotels in compliance with the minimum prices set by the Ministry of Tourism.
The Ministry of Tourism has set the minimum nightly price for an individual in a five-star hotel at US$40, and $28 for a four-star hotel.