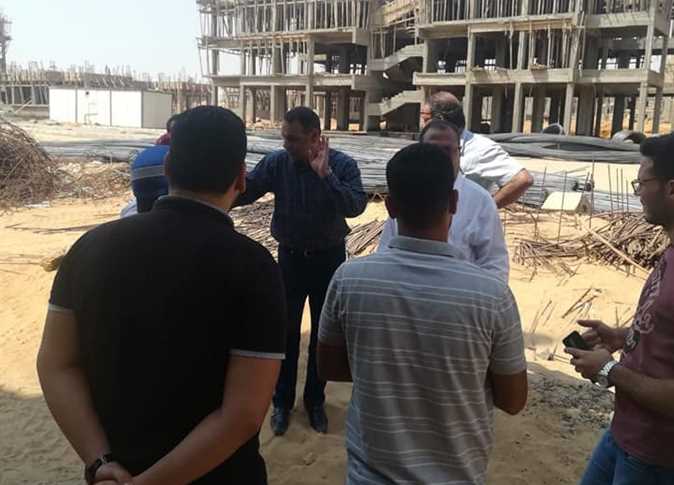 The head of the Badr City Development Authority Ammar Mandour announced on Sunday that the housing project for the employees of the New Administrative Capital is set to be completed in March 2020.
The Egyptian government is currently constructing 9,024 housing units in Badr City, which will be sold to employees relocating to the New Administrative Capital.
Mandour made an inspection tour to follow up on the project's progress, help overcome any difficulties and quickly complete the infrastructure construction in the area.
He said that all obstacles are being dealt with in order to speed up completion and motivate companies to finish the work assigned to them, within the deadlines set for each company.
The government has prepared a plan to relocate 51,000 state administration employees from 31 ministries and sectors to the New Administrative Capital.
The Chairman of the New Administrative Capital company Ahmed Zaki Abdeen said in June that President Abdel Fattah al-Sisi and the Egyptian government would work from the New Administrative Capital starting in June 2020.
The government sector in the new capital will include 36 buildings; one for parliament, one for the cabinet and 34 for the various ministries.
The New Administrative Capital was inaugurated in October 2017. Construction of the New Administrative Capital is on top of the priorities of the government's sustainable development plan 2030.
Edited translation from Al-Masry Al-Youm