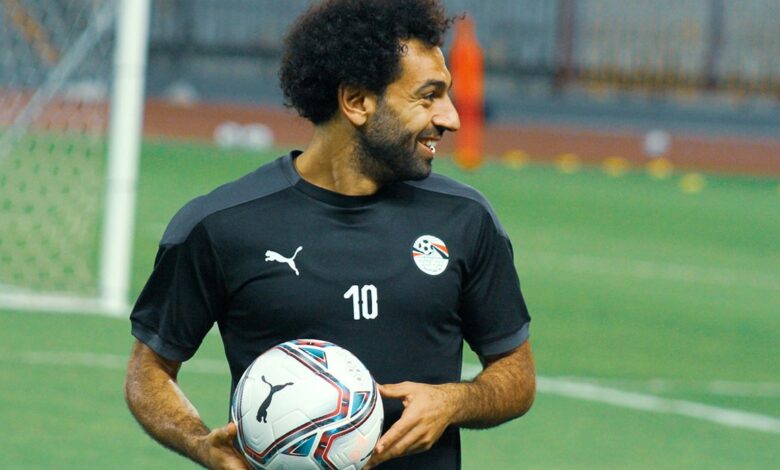 The Egyptian Dar al-Iftaa posted on social media, on Sunday, a picture of the Egyptian international and Liverpool star, Mohamed Salah, in a "humanitarian" gesture.
The photo was posted by Dar al-Iftaa official page on Twitter, saying: "Humanity before religiosity and true humanity is morality and reparation for thoughts and morals is not limited to sports… rather, it is a lifestyle."
The picture comes after Liverpool won the FA Cup on Saturday, after beating Chelsea 6-5 on penalties, to win the second of the four titles they hope to achieve this season.
With this victory, Liverpool won the eighth title of the FA Cup, to succeed in equalizing the numbers of Chelsea and Tottenham.
Moamen Zakaria, al-Ahly club player, thanked Salah, after the great celebration he gave him on Saturday, in England, after Liverpool won the FA Cup.
Salah had invited Zakaria to attend the FA Cup final against Chelsea, which Liverpool won by penalty shootout.
After the match, Zakaria celebrated with the Liverpool players the FA Cup and took photos with the cup, amid a standing ovation from the Liverpool players.
In the early hours of Sunday, Zakaria posted a picture of him holding the FA Cup and his picture accompanied by Salah, and a picture of Salah celebrating in his way, and above it a heart emoji and a sign of thanks and gratitude to Salah.