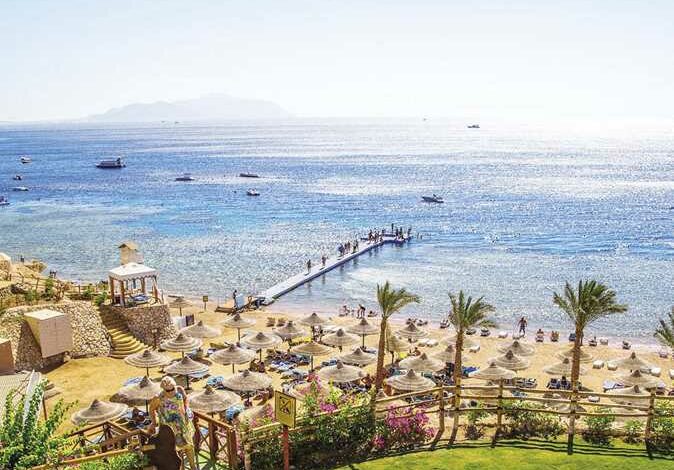 Tripadvisor chose Hurghada and Sharm el-Sheikh among the best 25 destinations in the world during 2022 for tourists who love sunny and warm nature, based on the opinions of tourists.
According to the website, the city of Hurghada, which is located on the Red Sea coast, enjoys the picturesque nature including wonderful coral reefs and the charming turquoise waters suitable for surfing. The city has been greatly developed in the past decade, which makes increased the turnout of its visitors.
Hurghada possesses one of the best beaches for European tourists, where they can enjoy diving, snorkeling, watching dolphins and other marine activities.
As for the city of Sharm el-Sheikh, the website stated that it is characterized by diverse marine life and hundreds of coral reefs in the Red Sea, making it an attractive area for divers and eco-tourists.
The website explained that the economic development and growth that Sharm el-Sheikh witnessed made it one of the best luxury tourist resorts. Sharm el-Sheikh includes Ras Mohamed Reserve, which is one of the most important water nature reserves in Egypt and the world.
Tripadvisor is one of the most famous tourist websites specialized in rating tourist destinations according to the experiences of visitors. In 2022, it chose Hurghada among the top ten tourist destinations to visit, and the cities of Cairo and Luxor among the best and most popular 22 tourist destinations to visit in the world.
These choices were based on the reviews and ratings of travelers on activities to do, accommodation and restaurants.