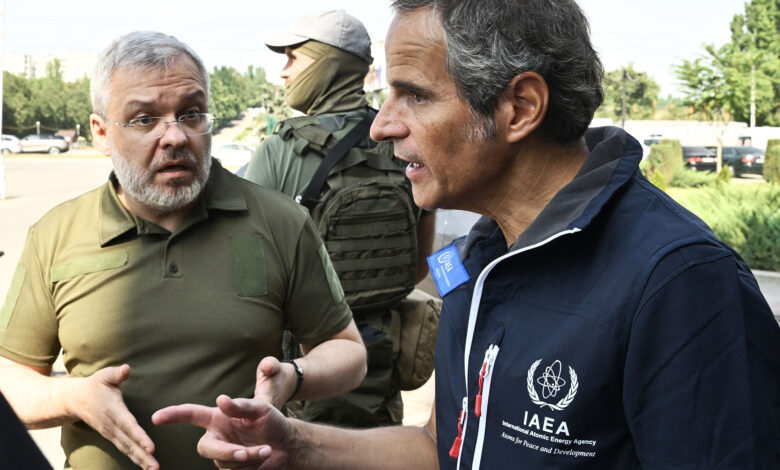 The head of the International Atomic Energy Agency (IAEA) said it plans to establish a permanent presence at the Zaporizhzhia nuclear power plant, where constant shelling has sparked fears of a nuclear accident.
The announcement from Rafael Grossi, the IAEA chief, came shortly after he and a team of 13 other experts arrived in the city of Zaporizhzhia Wednesday. They are expected to visit the nuclear facility, which is about a two-hour drive away, on Thursday.
Grossi and his team embarked on the journey, an hours-long drive from Kyiv through a war zone, early Wednesday morning after striking a hard-fought bargain with Ukrainian and Russian officials to inspect the plant.
The team's current remit — a technical visit meant to "prevent a nuclear accident" — is expected to last "a few days," Grossi told reporters upon his arrival. However, if the team can lay the groundwork for a continued presence, their mission will be "prolonged."
"We will have a pretty good idea of what's going on," Grossi said.
It's unclear what sort of access the IAEA inspectors will be granted on their arrival or exactly how long their visit will last. A Russian-appointed local official told the news agency Interfax that the visit would last just one day, which may not be enough time to fully inspect Europe's largest nuclear power plant.