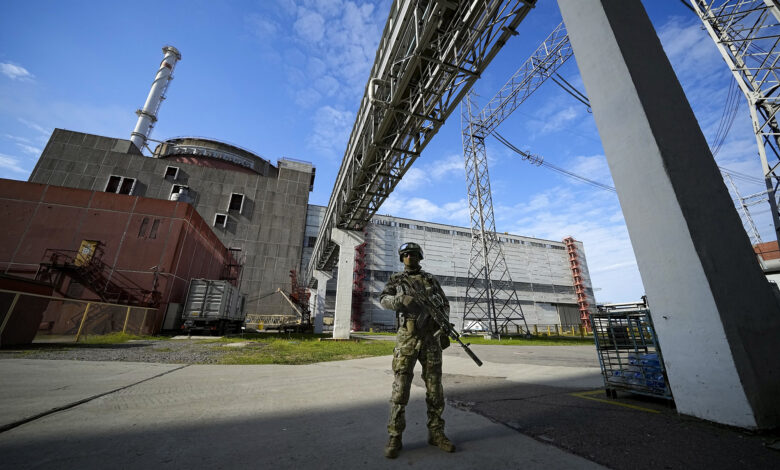 The International Atomic Energy Agency (IAEA) said on Sunday that it is once again getting remote data transmission from the Zaporizhzhia nuclear power plant, which is currently in Russian-held territory.
The transmission of "vital safeguards data" from the plant was cut on May 30 and restored on Sunday, the IAEA said.
"The images recorded by IAEA surveillance cameras during this time period are now being downloaded for review by agency inspectors to confirm that continuity of knowledge has not been lost," it said.
The power plant has been under Russian control since early March, but is still operated by its Ukrainian staff.
IAEA Director General Rafael Mariano Grossi said on Sunday that he was continuing to appeal for an in-person trip to the power station "as soon as possible to carry out essential nuclear material verification activities which cannot be done remotely."
Some background: The Zaporizhzhia plant has been the source of some tension between the IAEA and Ukrainian officials. Ukrainian officials have accused the IAEA of legitimizing Russia's occupation of the plant.
Asked about whether a visit would legitimize Russia's control of the plant, Grossi told CNN's Becky Anderson last week that "it is absolutely incorrect. When I go there, I will be going there under the same agreement that Ukraine passed with the IAEA, not the Russian Federation. Ukraine!"