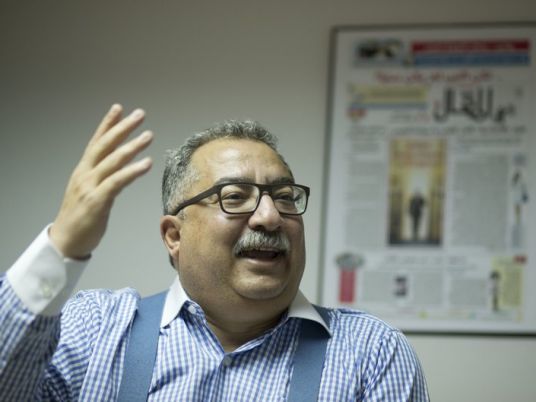 Egyptian journalist and media personality Ibrahim Issa has called for Christian history and culture to be included as part of the nation's educational curricula, both in social studies and within Arabic language classes.
During his talk show "Hadith al-Qahira" (Cairo Talk) on the "al-Qahira wal Nas" (Cairo and the People) channel on Friday, Issa explained that Egypt's education curricula does not contain enough references to Coptic history.
The most that gets mentioned is usually monasticism, monasteries, and their participation in the 1919 revolution, he said.
"We are facing a drought in regards to Egyptian Coptic history in social studies and the Arabic language," Issa lamented.
He added that his dream in 2021 is to see respect for Egypt's teachers restored.
There are 1.018 million teachers, in all stages within Egypt, of whom 608,000 are female teachers, he said, adding that education means "teacher."
Issa discussed his other hopes for the new year as well.
"I dream that we respect all international charters and treaties signed by Egypt, which constitution stipulates to respect them, and they constitute economic, political, sovereign, cultural agreements, human rights and freedom of expression," he said.
And he hopes to see an end to Female Genital Mutilation (FGM) and sexual harassment in Egypt.
"As we have succeeded in eliminating the Hepatitis C virus, we must do the same with FGM and sexual harassment, as they are a disease within culture consciousness. Here lies the greatest difficulty however, as even though religion rejects FGM we still cannot eliminate it, or face it," he said, adding that sex education must begin being taught within schools.
Issa also said that he dreams of Friday sermons that brings people together, ones that encourage healthy values instead of anger.
"I dream of the state achieving US$100 billion in exports in 2021," he added, with the only solution to make the country's culture one of exporting."
'I dream of the disappearance of queues and overcrowding at government offices. I also dream that we will not allow the Renaissance Dam to cause any harm to Egypt," he said.