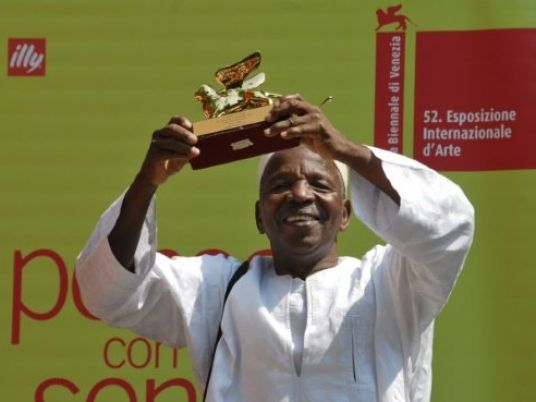 Pioneering Malian photographer Malick Sidibe, whose powerful black-and-white images of local life won him global fame and top awards, has died aged 80, his family said Friday.
Sidibe's vibrant images of life in the Malian capital Bamako in the 1960s, when the country gained independence from France, were a social commentary chronicling both pop culture and traditional society.
In 2007, he was the first African and the first photographer to be awarded the Golden Lion Award for Lifetime Achievement at the Venice film festival.
His nephew Oumar Sidibe said the photographer had been ailing for some time but did not give details of when he died.
"It's a great loss for Mali. He was part of our cultural heritage," said Mali's Culture Minister N'Diaye Ramatoulaye Diallo.
"The whole of Mali is in mourning," Diallo said.
Sidibe was the first African to have a solo exhibition in Paris's prestigious Grand Palais museum, and his works adorn the walls of the Museum of Modern Art in New York, the Getty Museum and several other leading museums across the world.
He captured candid images in his studio as well as on the streets of Bamako, including at nightclubs, beaches and sporting events.
'Father of African photography'
"He was often called the father of African photography," France's Culture Minister Audrey Azoulay said after Sidibe's death was announced.
Sidibe said in a 2010 interview that whole worlds were captured in people's faces.
"When I capture it, I see the future of the world," he said.
Sidibe, declared a "national treasure", became the first African to win the prestigious Hasselblad prize in 2003.
He routinely attended several parties a night and hung out at bars and nightclubs to document Bamako's nascent nightlife.
"Music liberated African youth from the taboo of being with a woman," he said in one interview.
"They were able to get close to each other, which is why I was always invited to these parties. I had to go in order to record these moments, when a young man could dance with a young woman close up.
"At night, from midnight to 4 am or 6 am, I went from one party to another. I could go to four different parties," he said. He would take around 40 snaps at each party, and print the best of the lot.