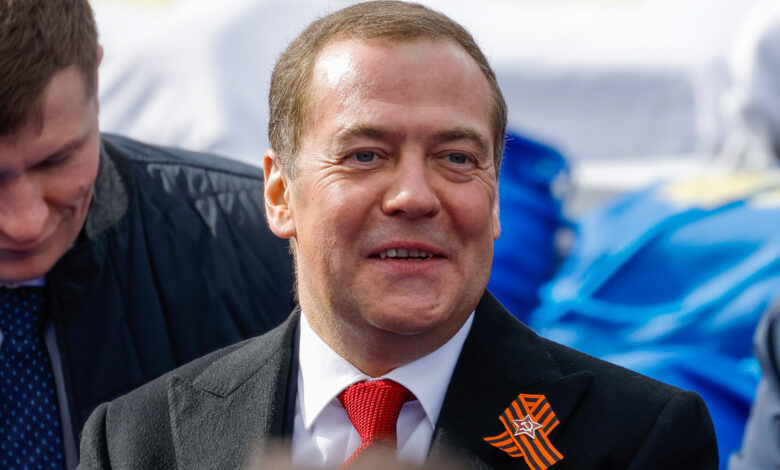 If Russian President Vladimir Putin gets arrested overseas following the International Criminal Court's (ICC) warrant, that would mean "a declaration of war against Russia," Russian Security Council Deputy Chairman Dmitry Medvedev said Thursday, according to state news agency TASS.
"Clearly, such a situation is never going to happen but still, let's imagine that it has happened. The incumbent head of a nuclear country arrives in, say, Germany, and is arrested. What does it mean? A declaration of war against Russia," Medvedev said, responding to a media question. "In such a case, all our weapons will target the Bundestag, the [German] chancellor's office and so on."
Responding to German Federal Minister of Justice Marco Buschmann's remark that Berlin would have to implement the ICC decision and arrest the Russian president if he arrived in Germany, Medvedev said: "Does he even realize that it would be a casus belli, a declaration of war? "
Medvedev also reiterated that the ICC's decision would have detrimental impact on Moscow's relations with the West.
"Our relations with the Western world are already poor; they are perhaps at their worst ever. Even when Churchill delivered his Iron Curtain speech, our relationship was better. And all of a sudden, they make such a move against our head of state," Medvedev said, according to TASSS.