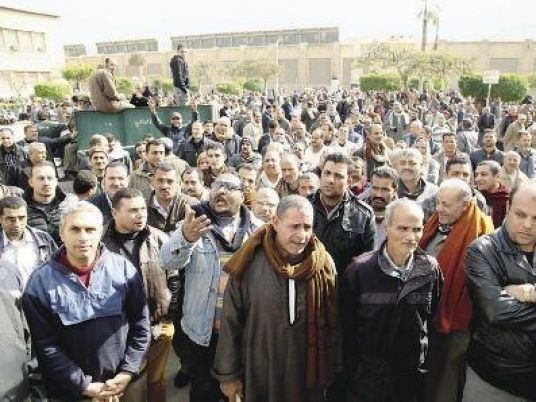 The International Labor Organization has added Egypt to its black list Monday, citing numerous violations committed by the government against laborers that were monitored by the organization.
This black list includes 25 countries whose practices are contrary to the conventions signed to guarantee labor rights. Five Arab countries feature among these: Egypt, Algeria, Libya, Sudan and Mauritania.
The head of the Labor Services Center, Kamal Abbas, said in media statements that Egypt signed Convention No. 87 in 1948 related to labor rights; however, the recent amendments to Egypt's Trade Unions Law conflict with the 1948 convention.
Abbas pointed out that the ILO sent Egypt's Parliament its notes and criticisms of the modifications to the law before it was ratified; however, the Parliament disregarded the organization's remarks and passed the amendments.
The main criticism of these amendments are legislation that violates international conventions and the restrictions imposed on labor unions independent syndicates by the Egyptian government.
As for activity on the ground, the ILO cited the arrest of laborers who participated in peaceful sit-ins and protests, such as cement plant workers in Helwan and the Alexandria Shipyard.