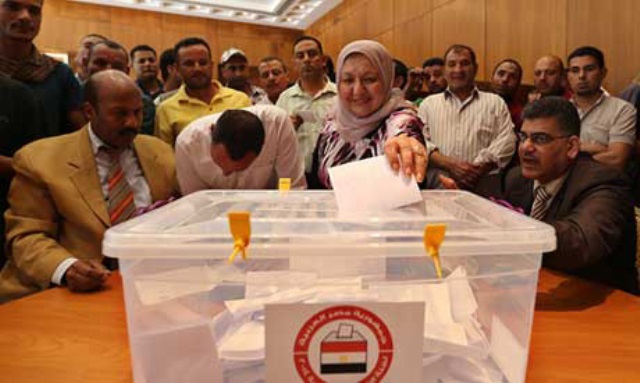 Egypt's Minister of Immigration Nabila Makram held meeting on Monday with the Egyptian community in Sydney to shed light on Egypt's achievements since 2014.
During the meeting, which was also attended by Egypt's Ambassador to Australia Mohamed Khairat, and Consul-General Youssef Shawqi, Makram urged Egyptian expats to participate 2018 presidential election, as the constitutional right for every Egyptian.
The 'Hekayt Moaten' (Tale of the Citizen) movie was screened at the outset of the meeting, demonstrating the achievements of Egyptian people. Following the movie's end, Egyptian women labelled the movie as "the best response [against] the false claims on Egypt."
Makram then discussed the country's major projects in various fields, and the challenges facing Egypt, notably combating terrorism and the strategy of eliminating extremist ideology.
Makram further emphasized the prominent role of the Administrative Control Authority in combating corruption.
Edited translation from Al-Masry Al-Youm