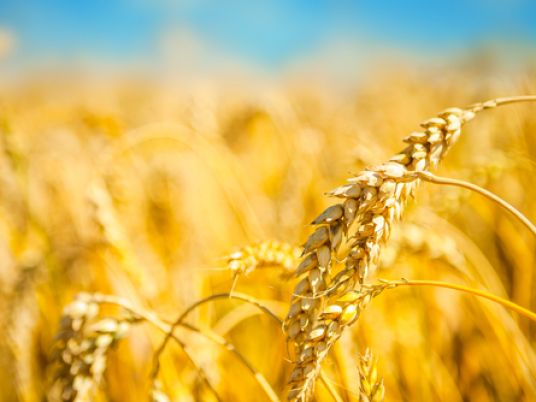 Egyptian ports will receive 1 million tons of wheat until February, raising wheat reserves through April.
Hassan Kamel, head of the Food Industries Holding Company, said that there are currently 2.4 million tons of wheat in reserve and that it is expected to increase up to 3.4 million tons.
Kamel told Al-Masry Al-Youm that the Central Bank of Egypt (CBE) provides dollar allocations and other foreign currency periodically for purchasing wheat.
"The same applies to purchasing food commodities, following instructions from the CBE governor to expedite the availability of dollars to import such materials," he added.
In related news, Kamel said the company approved a new investment plan that includes pumping LE65 million into units that pack subsidized cooking oil imported by affiliated companies.
He added that the oil crisis that erupted after companies blamed the food supply ministry for not paying enough attention to product quality was blamed on the bottles which allegedly change the color of the oil.
He said also that transparent oil color should not be taken as an indicator of oil purity, as he claimed that many pure oils are not transparent. He alleged that some bottles change the oil's degree of transparency.
Companies in the public business sector, according to Kamel, export around 49,000 tons of cooking oil every month.
Edited translation from Al-Masry Al-Youm