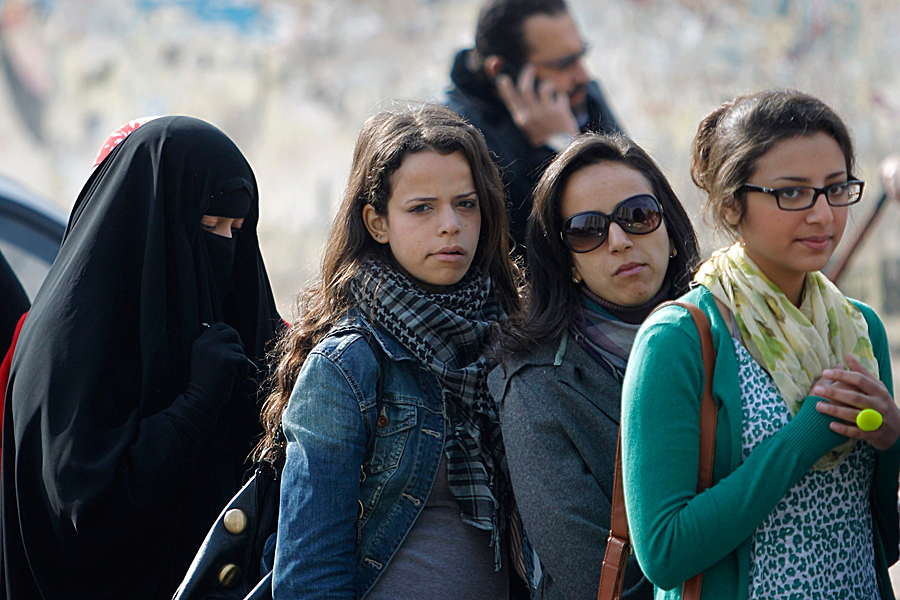 Egypt has become the first country to launch its own National Strategy for the Empowerment of Women 2030 in line with the UN's sustainable development goals adopted by President Abdel Fattah al-Sisi in 2017 President of the National Council for Women Maya Morsy announced.
This strategy involves four main dimensions, she said, and reviews the achievements made as part of it.

Morsy reviewed Egypt's efforts in the field of women's empowerment, stressing that it has made remarkable progress in this area as well as gender equality during the past six years.
This is thanks to the state's political will which translated women's constitutional rights into laws, strategies and executive programs.
The National Council for Women is the national mechanism concerned with the development of women in all fields, Morsy said, explaining the council's formation and the most important programmes, activities and projects it offers to empower women.
Morsy noted several laws and legislation that have been approved and amended to ensure equal opportunities for Egyptian women, including amending the inheritance law by criminalizing the deprivation of women of their inheritance, tightening the penalties for female circumcision and sexual harassment, issuing a law regulating the National Council for Women and another on the rights of people with disabilities.
According to Morsy, Egypt is also the second country to ever launch the gender equality seal award for private and public institutions.
The Egyptian Micro, Small and Medium Enterprises Development Agency is the first entity to obtain this award in Egypt and the Arab region, she explained, while the Closing Gender Gap Accelerator was launched with the World Economic Forum.
This accelerator is a platform for cooperation between the government and private sectors to support women's empowerment, and financial savings plans.
She also reviewed Egypt's efforts during the spread of the coronavirus pandemic, and said that the government has prioritized working on financial inclusion for women.
Morsy said Prime Minister Mostafa Madbouly recently issued a decision to establish a unit for the protection of women from violence, a victory of women's rights.

Morsy made her statements during the launching of the cultural exchange program between Arab-Japanese youth, organized by the Arab Women Organization and Osaka Jogakuin University in Japan.