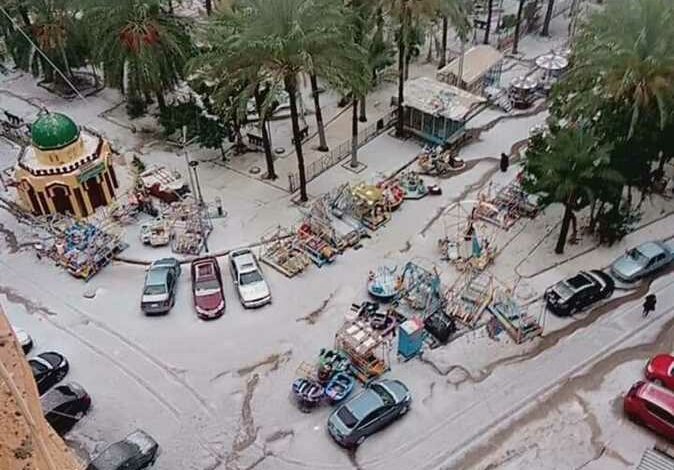 Social media users shared photos and videos of snow across Alexandria as Egypt endures a cold snap, with some commenting: "Is this Alexandria or Europe?"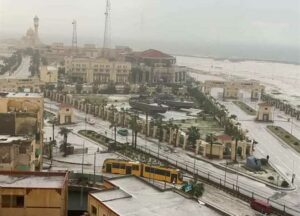 The Meteorological Authority uploaded photos on Facebook pictures of snow from the streets of Alexandria, specifically from the Karmouz, Al-Manshiya, and Alexandria port areas.
https://fb.watch/a0d7GL6X5g/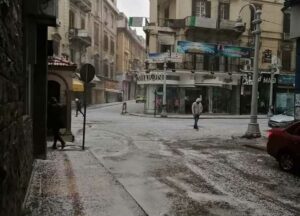 The Director of the Analysis and Forecasting Center at the Egyptian Meteorological Authority Mahmoud Shaheen warned citizens against weather instability during the coming hours.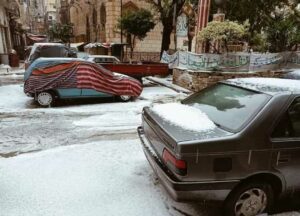 He implored citizens wear winter clothes and drive carefully during the coming hours, because the minimum temperature will reach from eight to 10 degrees Celsius, except for St. Catherine which will reach two degrees below zero.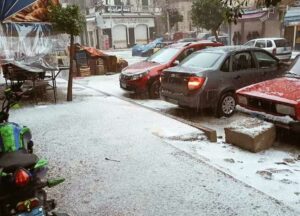 During the coming night hours, he added that rains will extend to the governorates of Lower Egypt, Greater Cairo, North Upper Egypt, the cities of the Suez Canal, and Sinai across Sunday and Monday.