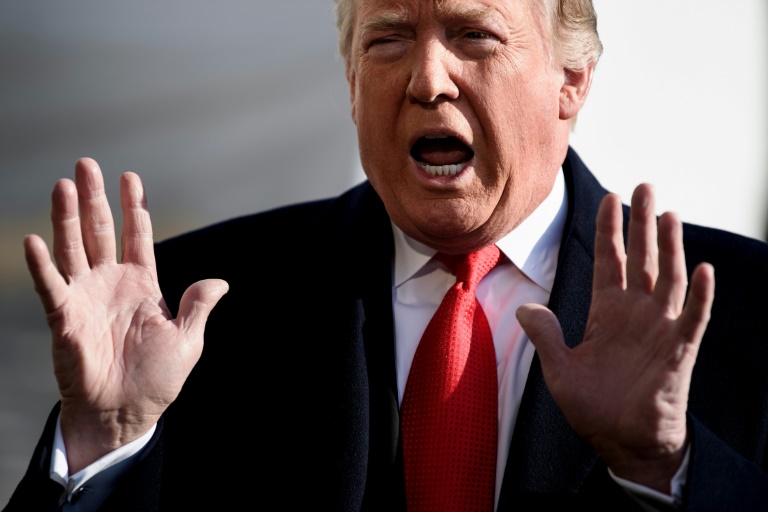 When America and the whole world were shaken by the scandal of former US President Bill Clinton and the then-White House intern, Monica Lewinsky, in 1995, the biggest sin was supposedly that Clinton had lied to his people, having denied the rumors at first and then confessed to the details of the sexual harassment of Monica. The American people did not tolerate their administration "lying" to them even though it uses the media to lie to the whole world.
Now Donald Trump faces a similar scandal. Congress has asked Special Counsel Robert Mueller, who led the two-year investigation into Russia's intervention in the 2016 presidential election in the United States, to testify, although the date has not been definitively determined. The accusations flew from all sides: Attorney General Bill Barr said in a summary of the report he delivered to Congress in March that "the evidence is insufficient to support the charge of obstruction of justice."
But Mueller protested three days later, complaining that the Attorney General's memorandum "did not fully include the substance, nature and essence of his office's work and conclusions." The US president Trump asked Mueller not to give his testimony to Congress. Trump said that Mueller's report had cleared him of charges of cooperating with Russia. But the Democrats wanted to seek evidence from Mueller that The president may have hindered the judiciary.
This controversy, (far from the political problem), reminds me of the seven deadly sins, (especially as we are at the beginning of Ramadan month, may God visit the Egyptian bringing good). The seven deadly sins or cardinal sins are a classification of most of the evils used to educate and guide their followers since the beginning of Christianity, many times spoken of as representing all that is "immoral" and leads man to fall into sin. These are pride, greed, lust, envy, gluttony, wrath and sloth. Other sins have been added to them later.
The seven deadly sins were an inspiring subject among European and Arab artists, but the drama that approached it in Arabic did not instill in us the values and concepts of this thought. Some may consider me writing about it as out of context though I write about the very moment in which we live.
If we believe that the Abrahamic religions have all come from God with a moral and faith-based message, we find that their human values and principles go far beyond the Universal Declaration of Human Rights. They liberate man from his lusts, which hold him behind bars of sin while he prostrates, prays, fasts and pleads to God to receive his kindness and mercy.
At the same time you will find terrorist groups, such as Islamic State, praying and then killing and raping women! Their sympathizers lie for them and manage evil plots, spreading division between doctrines within the same religion yet never thinking of themselves as people who spread lies or harm!
The most powerful nation in the world may be shaken by a lie while we are immersed in the dissolution of sins and in the formality (beard or Niqab) that we hope may bring us closer to God. We forget that God looks at our hearts and does not look at our faces.
We see a corrupt man with Koran on his desk holding prayer beads and demanding a Hajj trip as bribe, and we do not resolve or resent or even refrain from paying bribes.
The difference between us and the developed world is that there are political institutions that hold the biggest official accountable–even if he is lying–obstruction of justice aside. And we are incontinent people by instinct. We do not fight corruption, and we do not fight the seven sins because they are part of our culture, heritage, and social conditioning.