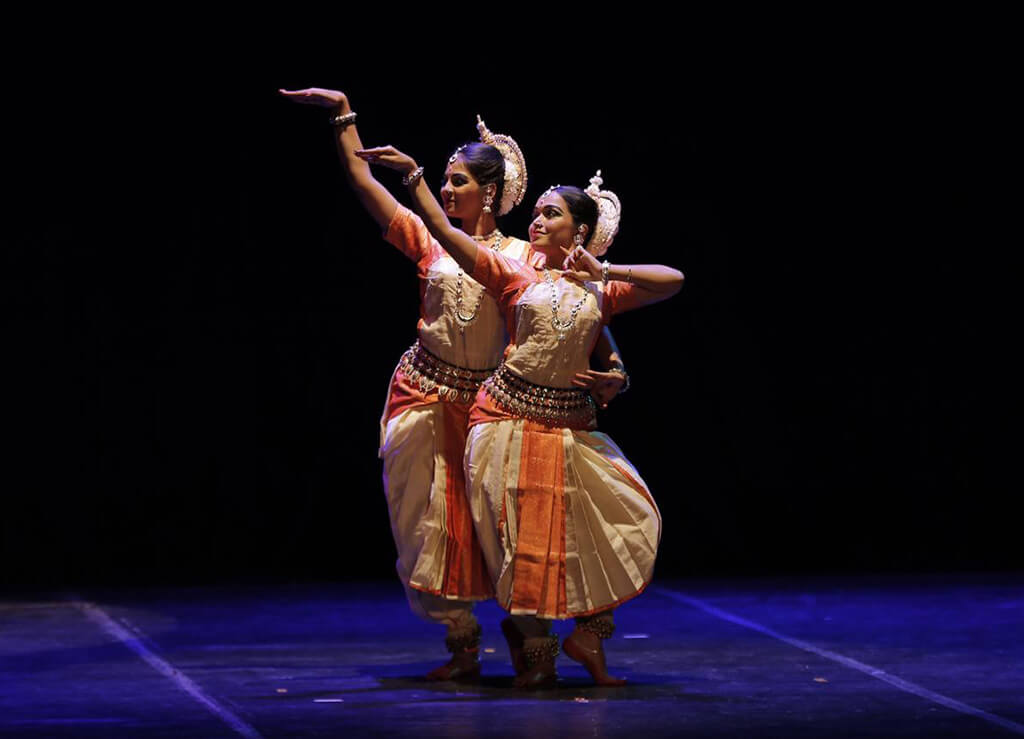 The 8th edition of the international cultural festival "India by the Nile" (IBN), presented by the Embassy of India in Egypt along with Teamwork Arts Company, kicked off on Monday, March 2 and is scheduled to run until March 10.
This year's edition will take place in several governorates including Cairo, Alexandria and Port Said and includes a number of activities and cultural events, from musical folklore shows to classic and Bollywood dance performances and dozens of different foods and sweets.
"The festival aims to create a vibrant platform where people can come together to celebrate and enjoy. People here really appreciate the Indian culture," Team Work's Executive Producer and the festival's producer Syed Shams Jawaid told Egypt Independent.
He added that cultural festivals are usually impactful because they don't require language, enabling people to communicate through diverse forms of art.
IBN festival has been running for eight consecutive years, and was launched in 2013 in an effort to boost the tourism sector after the January 2011 uprising and the political instability that followed, and to convey the message that Egypt is safe for foreign visitors and ready to host these kinds of events, Jawaid explained.
Jawaid also discussed how the festival has succeeded in giving a boost to Egypt's tourism industry, pointing out that around 500 Indian artists have had the chance to visit Egypt since the launch of the festival's first edition.
Egypt and India have long dedicated efforts to bring the world's largest civilizations together. Besides the IBN festival, both countries teamed up in 2019 in a conference dubbed "Know India," which aimed to enhance bilateral cooperation through the launch of new tourism programs.
In 2018, the number of Indian tourists to Egypt reached 126,000, in comparison with just 66,000 in 2017.
Jawaid also said the festival this year welcomed back a Bollywood dance troupe, which was notably absent last year from the festival's 7th edition.
This year's festival includes a variety of shows. 'The Kutle Khan Project' — a collective of Rajasthani folk musicians  and named after Indian/Sufi Folk artist Kutle Khan — are set to tour three governorates: Cairo, Alexandria and Port Said.
Moreover, Kathak, a classical dance form from India which recounts stories through exquisite choreography and facial expressions, will be showcased by the charismatic Astha Dixit and her ensemble, who will bring to life the timeless words of Sufi poets, according to the festival's statement.
'En route to Bollywood' — another traditional Indian dance show — will highlight the electrifying music and dance of Bollywood films through a series of dance performances across multiple cities. Additionally, Gilles Chuyen, a well-known Bollywood choreographer, will provide multiple dance workshops in Cairo and Port Said, the statement said.
The Semiramis InterContinental Hotel in Cairo will also host an Indian 'Food Fiesta' from March 4 through March 8. Acclaimed Indian celebrity Chef Vikram Udaygiri will prepare the menu for the event, where attendees will be able to take a journey in Indian fine dining as they sample some of the country's vast array of cuisines and flavors.
"As India by the Nile enters its eighth year, we look back with gratitude at the warmth and affection with which friends have received this festival in the past," Rahul Kulshreshth said in an official statement.
"It is indeed due to their love for Indian culture that IBN is seen as one of the biggest foreign cultural festivals in Egypt."