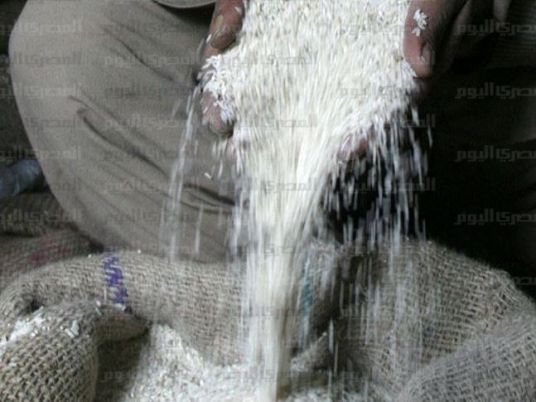 The charge d'affairs of India's embassy to Cairo A. B. B. Babu said on Wednesday that his country is ready to provide Egypt with any amount of high-quality Indian rice at competitive prices.
Babu met on Wednesday with Supply Minister Mohamed Ali Mesilhi and discussed ways to strengthen ties between the two countries, the state-run Middle East News Agency (MENA) said.
The state television website reported that Babu and Mesilhi discussed activating bilateral agreements regarding supplying Indian rice to Egypt, as with recent shipments received by Egypt.
In a statement on Wednesday, the Egyptian government said it will look to import 500,000 tons of rice in order to boost strategic stocks and keep prices down, Reuters reported.
Egypt plans to build a six-month reserve of essential food items, adding to other recent purchases of commodities such as oil and wheat, in what traders said was a move to build up stocks ahead of a currency devaluation.
But prices of rice have been climbing on Egypt's local market in the past few weeks, partly due to shortages.
Egypt is traditionally a rice exporter, with its local crop exceeding annual consumption, but local producers hoarding stocks have pushed up domestic prices and created shortages, traders said.