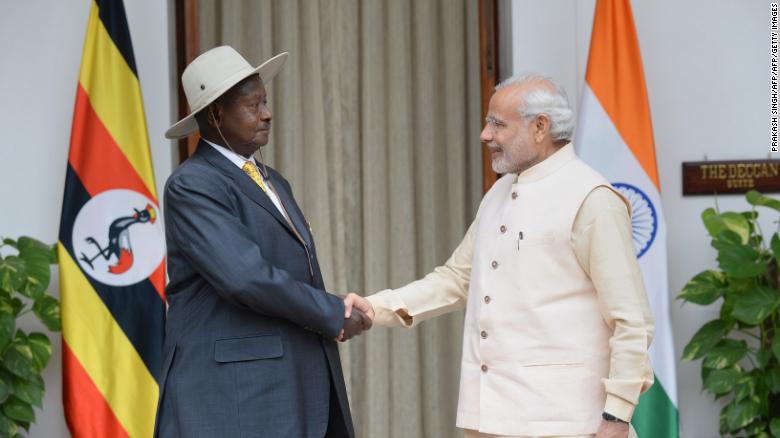 (CNN) – India plans to open 18 new embassies across Africa and 'intensify' its engagement in the region, Indian Prime Minister Narendra Modi announced in Kampala, Uganda on Wednesday.
"As with Uganda, we have deepened our partnership and engagement across the vast expanse of Africa," Modi said during an address to the Ugandan Parliament – the first ever by a serving Indian prime minister. "And we are also opening 18 new embassies in Africa."
Modi also thanked Uganda's President Yoweri Museveni for encouraging Ugandans of south Asian origin to return to the country after their expulsion by the dictator Idi Amin in 1972.
"Your visionary leadership has enabled Ugandan people of Indian origin to return to their cherished home, regain their lives and help rebuild the nation that they deeply love," Modi stated.