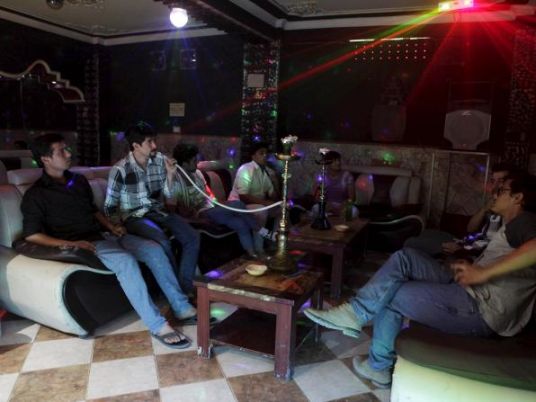 Last year, Hamid Rostami, a 28-year-old from Wardak in western Afghanistan, was expelled from Denmark after years trying to stay in Europe. Jobless and cut off from his family, he now sits in wintry Kabul wondering how to go back.
Jobless and unwilling to go home to a district where he says a dozen people from the Hazara ethnic minority to which he belongs have been killed by Taliban militants in recent weeks, his choices are bleak.
"If I can get enough money I'll go again. It is hard to survive here," he said. "The situation is bad in Kabul. There is no security, no job. If you go out of your house it's unclear what may happen to you. You can't go anywhere."
Rostami's predicament underlines the problem for European countries that promised to send back failed asylum seekers in the face of growing public alarm at the numbers arriving.
"The truth is that most Afghans who are forced to return will try to leave again, whatever policy makers intend," said Ceri Oeppen, from the University of Sussex in Britain, who has worked extensively on the problems of Afghan migrants.
Accurate statistics on the number of Afghan migrants and asylum seekers to Europe are hard to come by.
But since the start of the year, almost 150,000 have arrived in Greece, the usual entry point to Europe, the second largest number of any country after Syria, according to the United Nations refugee agency.
Despite billions of dollars in aid to support Afghanistan over the past 14 years, in the first six months of 2015, around 40,000 Afghans applied for asylum in the European Union, according to EU statistics agency Eurostat.
"Aside from the very wealthy, the only ones who are not thinking of leaving are the destitute," said Liza Schuster, a migration specialist at City University in London, who has just completed three years' fieldwork at Kabul University.
"Part of it is driven by an unrealistic idea of life in Europe, but a huge part is driven by how difficult it is in Afghanistan," she said.
Bleak prospects
Even before Friday's attacks in Paris increased sensitivity around the issue, pressure was rising on European governments to limit numbers allowed to stay.
Germany and Sweden, among the most liberal countries towards refugees, have signalled a tougher stance in the face of growing public disquiet.
The Afghan government has been torn between the need to satisfy aid donors that it is trying to keep citizens from emigrating en masse, and alarm at the prospect of having to resettle thousands of returnees sent back from Europe.
This week, Foreign Minister Salahuddin Rabbani and Sayed Hussain Alemi Balkhi, Minister for Refugees, met EU ambassadors to plead for generous treatment of refugee applicants given unstable security and the approaching winter.
Behind the requests lies a stark reality, said Abdul Ghafoor, a former migrant who runs an information service in Kabul for Afghans thinking of leaving or returnees trying to adjust.
"Afghanistan is simply not ready to take all the returnees back," he said. "It's not just basic security, it's about work and prospects for the future."
The economy has been hit by a sharp fall in aid money, and jobs are in short supply.
Security has also worsened since NATO allies ended combat operations, with the insurgency spreading to a point where the Taliban briefly seized the northern city of Kunduz in September.
Bomb attacks regularly hit Kabul, and according to United Nations figures from August, 1,592 civilians were killed and 3,329 wounded in fighting since the start of the year.
Kabul overcrowded
A large demonstration in Kabul last week, sparked by the gruesome execution of seven Hazaras by Islamist militants, underlined the fear and anger that President Ashraf Ghani has been unable to ease.
With more of the country under Taliban control, returnees end up stuck in an overcrowded Kabul, far from family networks essential to survival in Afghanistan.
European governments have devoted major efforts to helping returnees resettle, providing travel assistance, cash bonuses and retraining opportunities for those willing to go back.
Many observers who work on Afghan migration say repatriation aid can go towards financing fresh efforts to leave, but Masood Ahmadi, who heads the resettlement program operated by the International Organization for Migration, said tight controls on how the money is used limit that risk.
"There are a lot of reasons for us to believe that reintegration support will not finance remigration," he said in his Kabul office.
With the cost of a single trip around US$7,000-8,000, the price of migration is high, but the promise of a better life in Europe is a powerful attraction, despite well-known risks of the voyage and the grinding struggle that awaits those who make it.
Ahmadi said the expectations of many migrants were unrealistic and more effort should go towards persuading people there are better opportunities at home rather than accepting emigration is inevitable.
"With $7,000 or $8,000, you can make a good business in Afghanistan."
For Rostami, however, the lure of Europe is already too strongly anchored and most of his friends have left.
"If I tell my story about how I was deported to other people, they don't believe me. If you tell them that living conditions are very bad in Europe, they won't believe you."