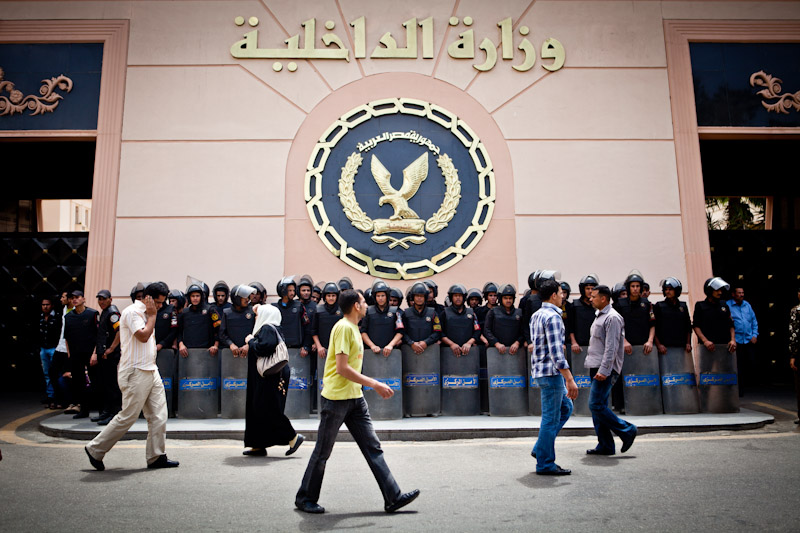 The Interior Ministry said Thursday that political activist Taqadom al-Khatib's delay in testifying to the police about the altercation between him and officers at a checkpoint in Qena was disrupting the investigation.
Khatib, a member of the National Association for Change, was arrested from a bus stopped at a checkpoint after an officer asked him for his ID in a manner the activist described as "inappropriate."
When he refused to hand over his ID, Khatib was removed from the bus and taken to the police station. He claimed that the police threatened to fabricate charges that he was in possession of marijuana, then severely beat and verbally abused him.
A source at the Interior Ministry said an investigator called Khatib in to give his testimony on the incident but he declined to appear saying that he was fatigued and would have to travel a long distance to Luxor.
Ministry officials agreed to question him at the Esna Police Station closer to his residence, the source added, but Khatib asked that the appointment be rescheduled for next week.
Khatib, a member of the fact-finding committee formed by President Mohamed Morsy to investigate arrests and violence during the transitional period, said in previous statements that he told the president's advisers he would sue the interior minister to refer the officer who assaulted him to discipline "until the state recognizes the revolution in Egypt against torture and the humiliation of citizens."
Edited translation from Al-Masry Al-Youm