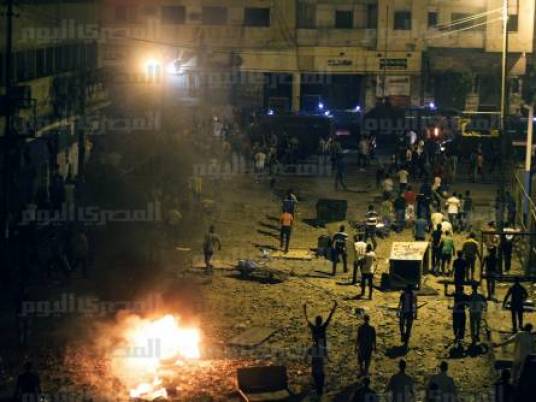 Interior Ministry officials have denied using live ammunition during clashes that erupted Saturday between security forces and supporters of deposed President Mohamed Morsy in Nasr City, which left at least 80 dead.
East Cairo Prosecution heard on Wednesday accounts from Cairo Security Chief Osama al-Saghir and head of the Central Security Department Ashraf Abdallah.
Abdallah told investigators that security forces confronted Morsy loyalists who were attempting to block 6 October Bridge near Nasr Road, adding that police pushed marchers back with tear gas.
Both officials denied the use of live ammunition against protesters, adding exchanges of live fire occurred between demonstrators and civilians who intervened to prevent the blocking of the bridge.
Prosecutors had ordered 72 people be remanded in custody in connection with the violence, accusing them of murder, attempted murder, terrorism, the unlicensed possession of arms and ammunition, and sabotage.
Edited translation from Al-Masry Al-Youm