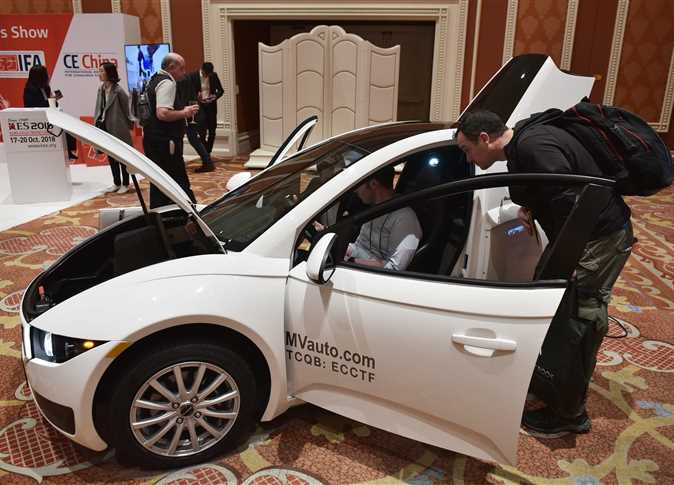 The Egyptian Interior Ministry decided to give owners of electric-powered vehicles temporary license plates and driving licenses until the licensing procedures are legalized for electric cars.
This comes within the framework of the Interior Ministry's keenness to take all measures to facilitate legal driving for citizens who use imported cars powered by electricity, a statement for the ministry said on Monday.
The Ministry directed the traffic departments to grant owners of these vehicles licenses plates and driving licenses in accordance with the Traffic Law and its executive regulations until the finalization of the necessary measures for permanent licensing.
Egypt signed a partnership agreement with China last month to jointly manufacture electric cars in Egypt.
The Minister of State for Military Production Mohamed al-Assar said that the project of manufacturing electric cars in Egypt comes under the auspices of President Abdel Fattah al-Sisi in accordance with his directives aimed at manufacturing of these cars and the transfer their technology to Egypt.
Assar pointed out that the partnership agreement with the Chinese side in this regard includes the joint manufacturing of 2,000 buses in four years. This will be followed by the next stages of joint manufacturing of other types of electric cars.