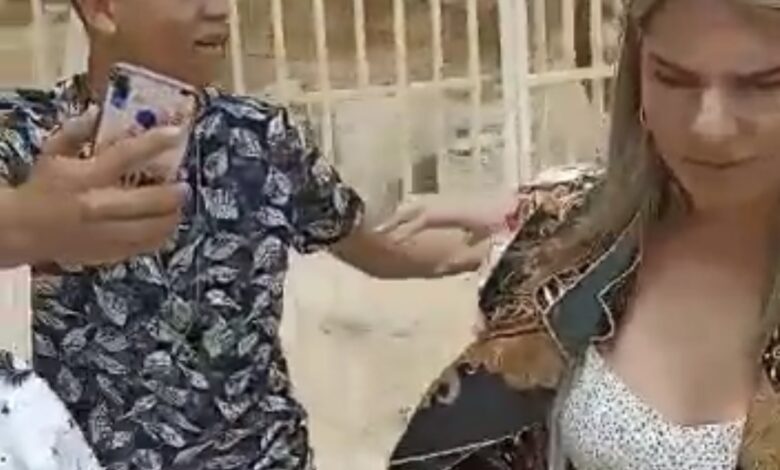 Tourism and antiquities police are examining a video clip of the harassment of female tourists in the pyramids of Giza area to determine the identity of harassers and take legal action against them, the Ministry of Interior announced in a statement.
A 35-second video clip was circulated on social media on Thursday showing a group of young men and teenagers following and harassing and touching female tourists at the Giza pyramids on the third day of Eid al-Fitr, sparking outrage on social media.
The video clip showed that the foreign girls tried in anger to flee from the young men, while they were harassing and photographing them against their will.
Security sources said that the foreign girls have not yet drawn up a report of the incident.
However the competent authorities acted after the harassment clip spread on social media to determine the identity of harassers and victims.