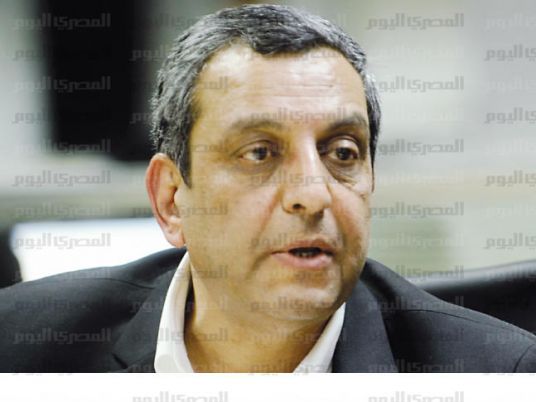 The Interior Ministry decided to drop two complaints it had earlier filed with the prosecution against Al-Masry Al-Youm and Al-Youm7 on Monday.
Al-Masry Al-Youm had earlier published a report on violations committed by police, while Al-Youm7 published news on an attack that targeted the presidency's car.
The Public Prosecutor said the ministry has turned in the reports and that the prosecution has started legal measures to cancel the complaints.
Meanwhile, informed sources from the ministry told Al-Masry Al-Youm that the decision was made following meetings between senior journalists and ministry officials in an attempt to calm the situation.
Dozens of journalists staged a vigil outside the Journalists' Syndicate on Monday to condemn restrictions against freedoms.
The syndicate board, in addition to editors-in-chief of state-run, partisan and privately-owned newspapers declared upon their meeting on Monday their refusal of "the fierce attack against journalistic freedom, which was clear in reports filed by sovereign authorities against journalists over publishing."
A statement read by syndicate head Yehia Qallash called on President Abdel Fattah Al-Sisi to declare his stance on the obvious crackdown against the freedom of journalism, which violates the law.
Qallash said the syndicate board and chief editors will be involved in a permanent session until the crisis is over, especially after the interior minister called for an urgent meeting with the syndicate board to deal with the crisis.
The syndicate board and chief editors also called on journalists who face interrogations not to pay bail, due to the illegality of arrests for publishing. They also urged them not to attend investigations without notifying the syndicate so that a representative may accompany them.
Edited translation from Al-Masry Al-Youm