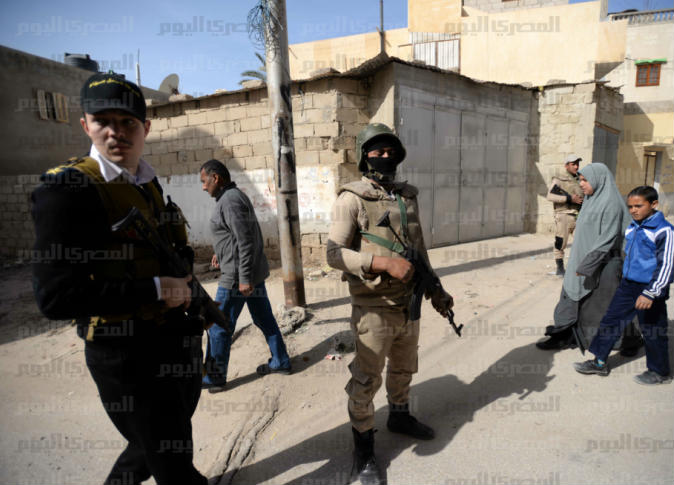 The Interior Ministry said Thursday that seven persons were killed in an armed confrontation between terrorists and security forces in a Assiut desert raid, in Manfalut area (Upper Egypt).
A statement from the ministry said that the clash with the armed criminals came during a raid that targeted fugitive terrorist elements involved in recent terrorist attacks, including attacks against Christians and churches in Alexandria, Gharbiya and Minya.
Police had recived information that some of the terrorists were hiding in Western desert location in Giza, while some others were taking shelter in Upper Egypt governorates.
In its statement, the interior Ministry added that the terrorists received physical and martial training on the use of weapons and the preparation of explosives to continue their terrorist schemes aimed at terrorizing citizens and spread ing chaos and instability throughout the country.
The security forces targeted the terrorist at dawn, added the statement, and as soon as the terrorists felt the approach of the forces, they fired heavily, prompting them to deal the suspects a heavy blow, with several people killed who are now being identified.
The forces also found and seized five automatic guns; a large amount of ammunition; a motorcycle that contained an explosive device; a number of organizational documents for the terrorist group; and some military clothes.
The Supreme State Security Prosecutor was informed to initiate the investigation and take legal action.