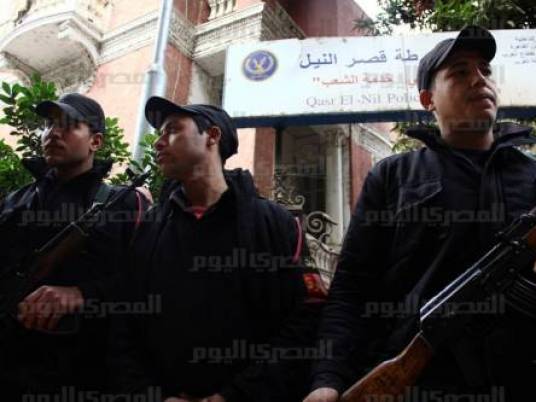 The Interior Ministry said on Wednesday that it "will deal firmly" with violence in conjunction with the armed forces.
In a statement addressed to the nation, the ministry stressed that the police will protect the people, saying that "
in collaboration with the armed forces, [we]
will resume all security duties and shoulder the responsibility of protecting citizens and confronting all forms of violence, whatever the challenges and sacrifices needed
may be.
"
The statement comes on the day after President Mohamed Morsy gave a speech on Tuesday assuring that he is an elected president and that his legitimacy is the only guarantee against bloodshed.
The ministry's statement precedes an anticipated announcement from the armed forces once the 48-hour period granted for Morsy to fulfill the people's demands expires at 4:30pm.
On Monday,
in light of unprecedented mass rallies calling on Morsy to step down,
the military said that it would be forced to intervene if people's demands were not met within 48 hours.