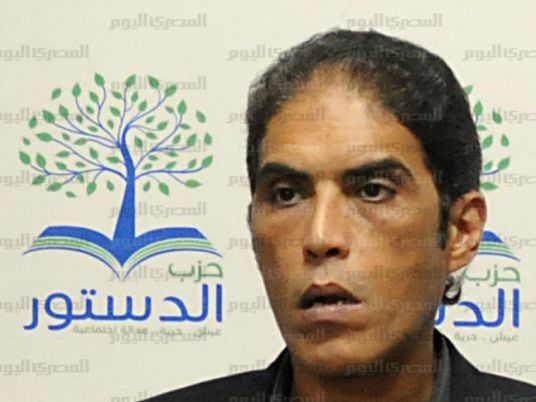 A wave of internal conflicts within several Egyptian political parties has extended to al-Dostour Party, the organization founded by former vice president Mohamed ElBaradei.
Al-Dostour is currently witnessing a severe division among two groups of its members over the voting and candidacy rights during the party's anticipated internal elections, slated for June 26.
Party chairman Hala Shukrallah, the first Egyptian woman to chair a political party, had announced her intention not to run for another term.
One of the party factions, led by spokesman Khaled Dawoud and Shukrallah's backers has criticized the recently announced voters' lists which excluded its members, while enrolling people from the rival front.
The disgruntled members waged an attack on the panel chairing the electoral process, for enlisting former social solidarity minister Ahmed al-Boraie and prominent activist George Isaaq who had already quit the organization in 2013 following ElBaradei's departure from Egypt.
Boraie, stressing that he has yet to decide on running for the party's chairmanship, told Al-Masry Al-Youm that the rumors about his resignation in 2013 were referring to a collective resignation submitted by several party members, which was turned down by the party's board. He argued that the majority of those who had submitted their rejected resignations are still maintaining their active membership in the party.
ElBaradei, a Nobel Peace Prize laureate and a former director of the International Atomic Energy Agency, founded the party in 2012.
Edited translation from Al-Masry Al-Youm